I'm pleased to present a preview of the 2010 Holiday Card Collection! Personalized and professionally printed holiday greetings are the perfect way to share your favorite photos from your session. These 5×7 flat or folded cards come with envelopes. Your cards will be printed on your choice of paper including linen, watercolour or art recycled. They are sure to garner compliments from the lucky recipients!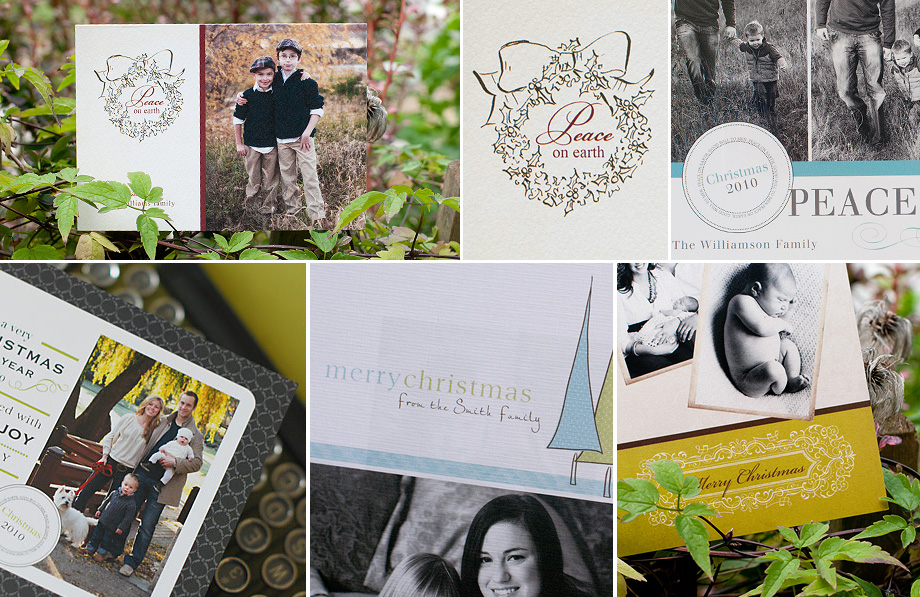 One set of 25 Holiday Cards is included with every Holiday Short & Sweet Session. I still have a select few spots available on Saturday, September 25th and Saturday, October 16th. To book your Fall session, please email me at haley@haleylorraine.com.
Clients, if you have previously had a session in 2010 & would like to order cards from that session, you will receive a special discount on a la carte pricing. Please email me for more details.