A sweet baby girl. A new Mom and Dad. A rainy Spring morning. A welcoming home. A relaxed lifestyle newborn photography session held in the best location of all – home.
Sometimes the most relaxed sessions are the simplest ones. Snuggling your new baby and loving on each other. It's amazing to think that only a few short months ago this little girl was just an idea and now here she is. She is Beautiful, perfect, cuddly and so full of personality. She has filled up this home with more love and joy than anyone thought possible.
I loved photographing in this couples home. I loved the hints of purple throughout and the collection of wedding photographs above their bed. Most of all I loved how they loved on each other and their little girl. Here are some of my favourite images from our morning together.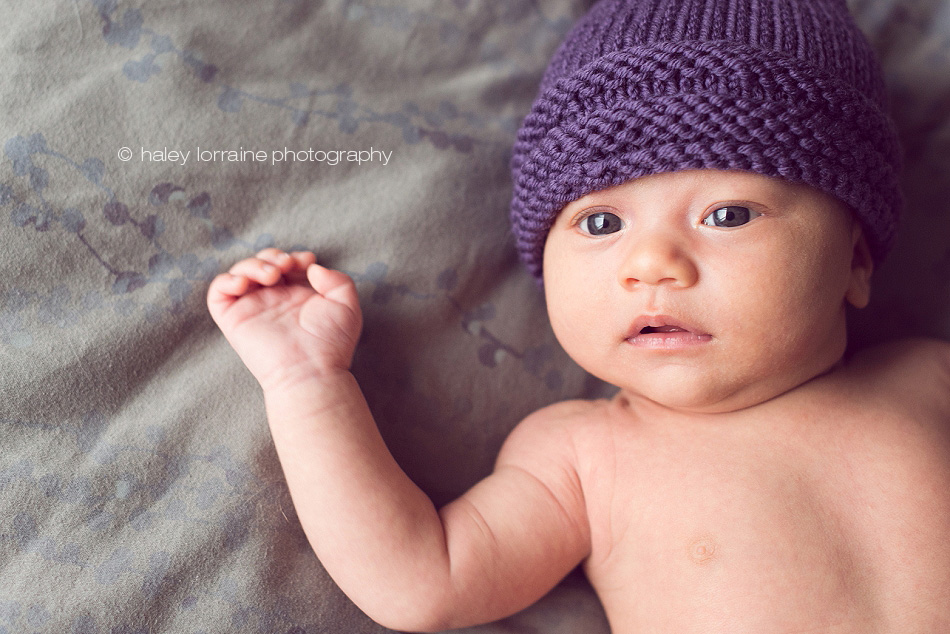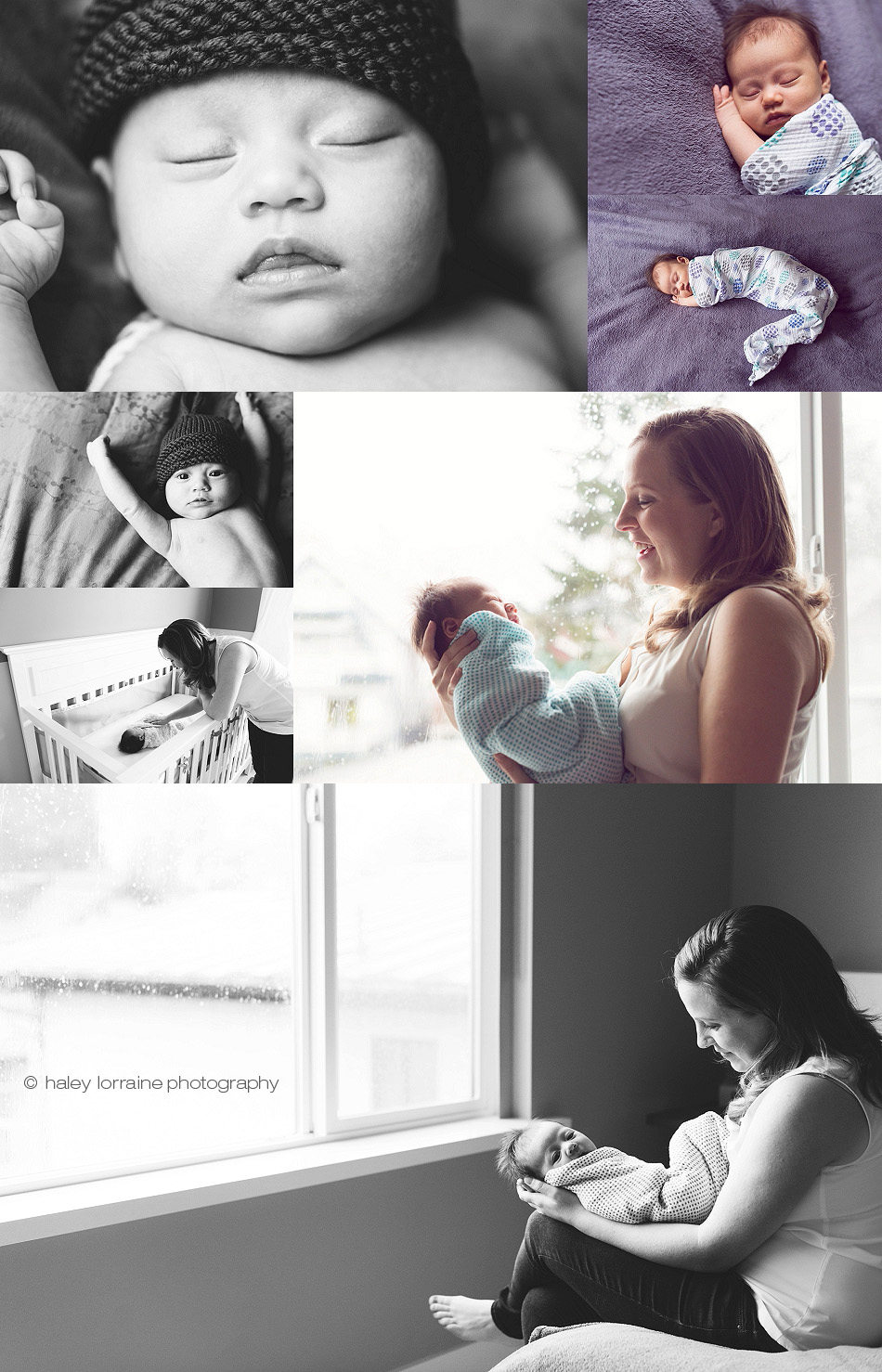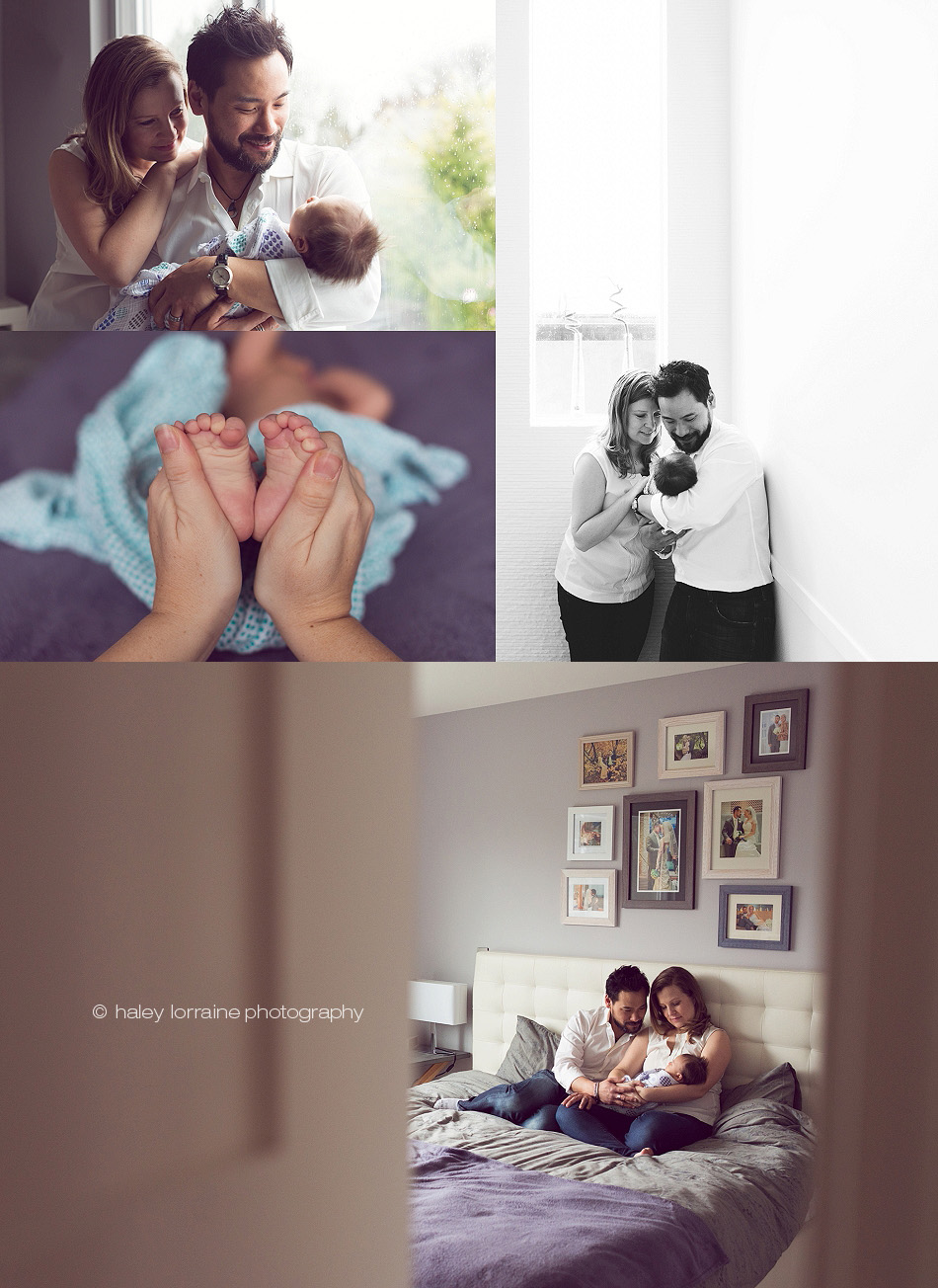 Haley Lorraine is a maternity, newborn and family photographer happy to create portraits of your family in the Sea to Sky Corridor (Squamish, Whistler + Pemberton) or Vancouver, BC. Contact Haley Lorraine for more information about booking your maternity, newborn your family photography session for 2015. Now booking late Summer and Fall 2015 maternity, newborn or family sessions.
Relaxed Vancouver Newborn Photographer.