Happy New Year! I love the turn of the calendar. I love the fresh start. I love the process of reflecting on the past and setting goals for the future. I love taking the time to look back at the sessions I had the pleasure of photographing this past year. I love looking through all the family moments captured. From maternity to newborns to families. It makes me happy and it is time to blog some of the amazing sessions I shot this past year.
Granville Island is always a favourite location for an urban, colourful and fun family photography session. The location is so full of colour and has so many interesting spaces to explore. From bright buildings, to urban parking garages and the city skyline. Even on the busiest of busy days we can always find spaces to capture your family in a fun and playful way on Granville Island.
Granville Island holds a special place in my heart. When my youngest was born we lived a few blocks from there. I would often explore the island with her – play at the park, enjoy the waterpark, playgroups and of course all the great coffee spots. All the must haves for a Mama of a newborn.
I've had the pleasure of photographing this family many times before. We always end up at one of their favourite beaches or parks throughout the city. This time we wanted to play in a new, different and more urban environment. I loved photographing them in my favourite urban location. Just a few of my fave images from our time together.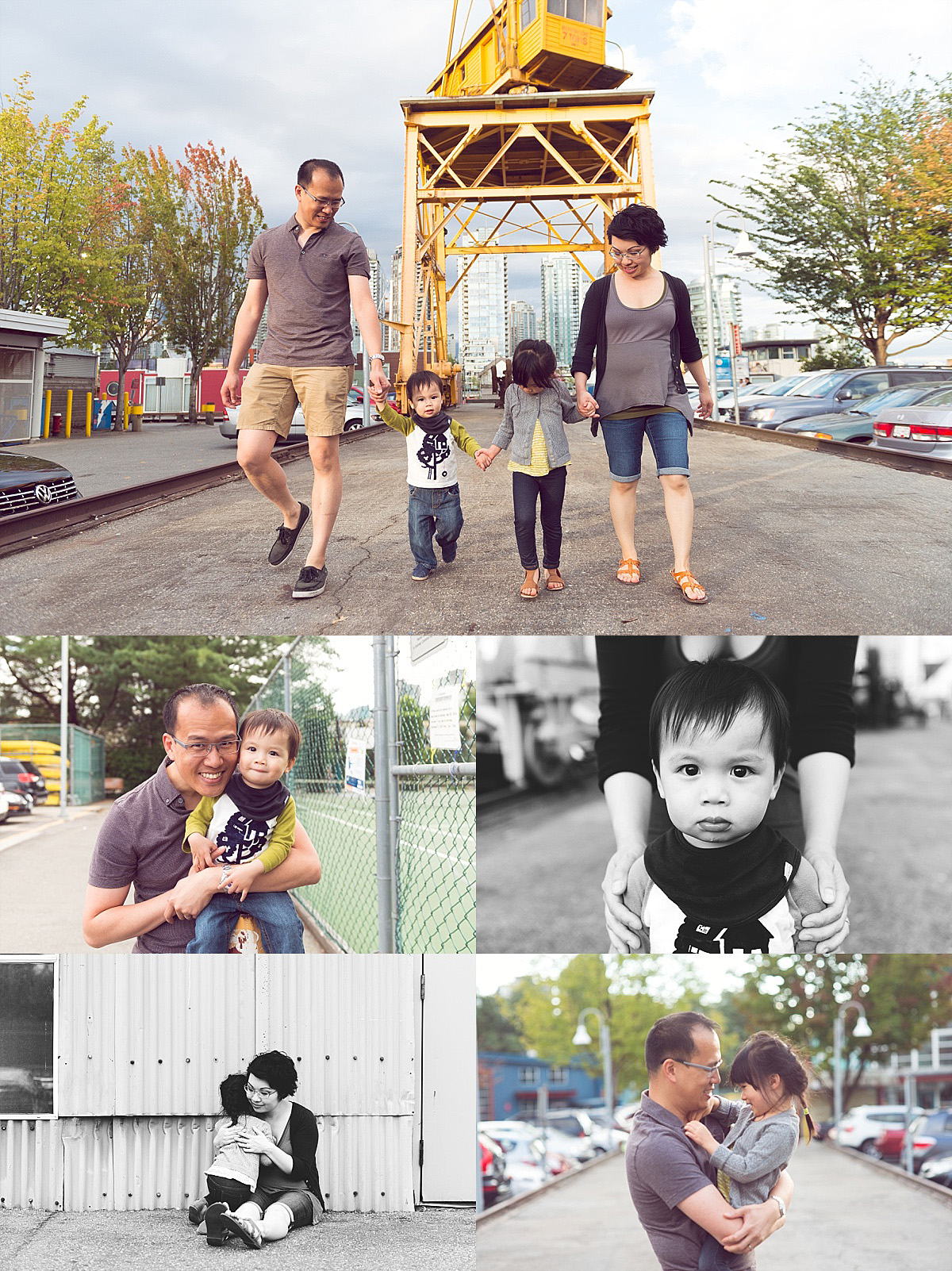 Granville Island Family Photos.
Haley Lorraine is a maternity, newborn and family photographer serving the Sea to Sky Corridor (Squamish, Whistler and Pemberton) as well as Vancouver, Burnaby and the North Shore.