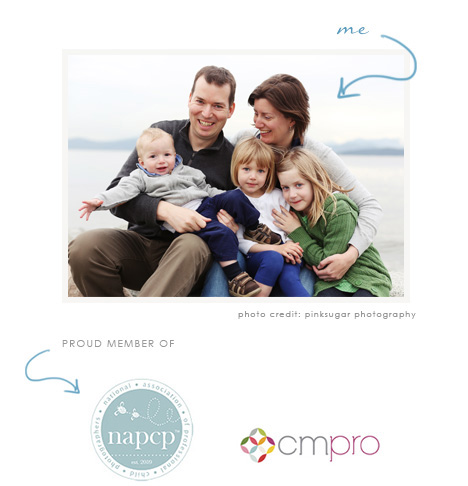 Hello and Welcome! You have decided you want professional photos of your family. This is a big decision. Choosing the right photographer can be a bit overwhelming. I know this well, but I also know that finding the perfect person (who's style you LOVE) is the key to creating images you will cherish for years to come.
ABOUT ME | Since 2009 I have been one of Vancouver and the Sea to Sky Corridor's top professional photographer's specializing in lifestyle newborn and family photography. I am also the mother to three little ones who have helped shape my vision and fuel my creativity.
MY STYLE | My maternity, newborn + family photography sessions have been described as genuine, relaxed and full of natural connections. I work on-location where children are most comfortable. Your home makes an amazing setting as does the great outdoors. Natural light is my favourite – from gorgeous window light to beautiful sunsets. No flashes, no strict time limits and of course no cheesy smiles.
MY MISSION | I want to create beautiful high-quality keepsakes for you that are filled with laughter, tenderness and the people you love most.
Let's see if we are a good fit. I hope we are.
NEXT: Have a look through my portfolio (or select from the images below).