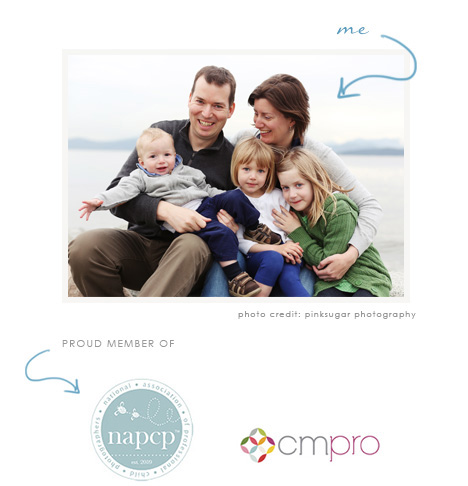 Hello and Welcome! My name is Haley Lorraine, and I am a lifestyle family photographer serving Vancouver and the Sea to Sky Corridor (Squamish, Whistler + Pemberton). Families are my specialty, from pregnancy through childhood.
ABOUT ME | I am a visual storyteller but more importantly I am a Mother. Becoming a Mother showed me the importance of capturing this time in images…it goes by so fast. See my oldest over there she is now 10 years old! Photographing families is more than just taking pretty pictures. To me, it is about telling stories, creating memories, remembering details, and preserving those in a way that they will be savored for a lifetime.
MY STYLE | My photography has been described as genuine, relaxed and full of natural connections. I work on-location where children are most comfortable. Your home makes an amazing setting as does the great outdoors. Natural light is my favourite – from gorgeous window light to beautiful sunsets. No studios, no strict time limits and of course no cheesy smiles.
MY GOAL | To create a group of beautiful images that work together to tell the story of your life at this moment in time.
Perfect for displaying in a treasured family album or stunning
wall gallery in your home.
Let's see if we are a good fit. I hope we are.
NEXT: Have a look through my portfolio (or select from the images below).