What a lucky little lady to be born into a home with two adoring older sisters. Two older sister to look out for her and for her to look up to. I can almost hear the giggles and laughter that will fill this home in the years to come.
It was a pleasure to spend a very rainy morning photographing this new family of five. I really loved witnessing the beautiful interaction between these three girls. Their newborn sister was almost 6 weeks old which may be one of my new favourite ages to photograph. She was the perfect balance of sleepy, alert, content and full of personality. Her older sisters were so gentle and loving with her.
It is often said that newborns are best photographed in the first two weeks of life. This may be true but older newborns are just so full of joy and you start to see the emergence of their personality. Lifestyle newborn photography is really about a new family and is focused on natural interactions. Having a baby under two weeks of age become less important.
This is particularly helpful for Mothers who contact me once their newborn baby is over that magic age for traditional newborn photography. I have also found that photographing families when baby is a few weeks old allows older siblings some time to adjust and connect with their new baby. Just because a baby is a little "older" it no longer means you have to miss out on those precious newborn moments!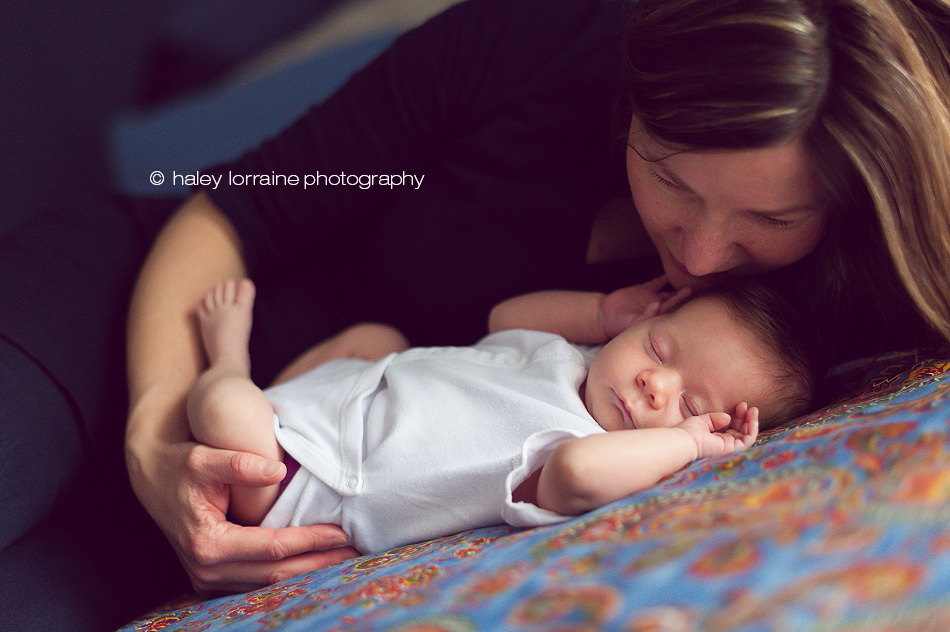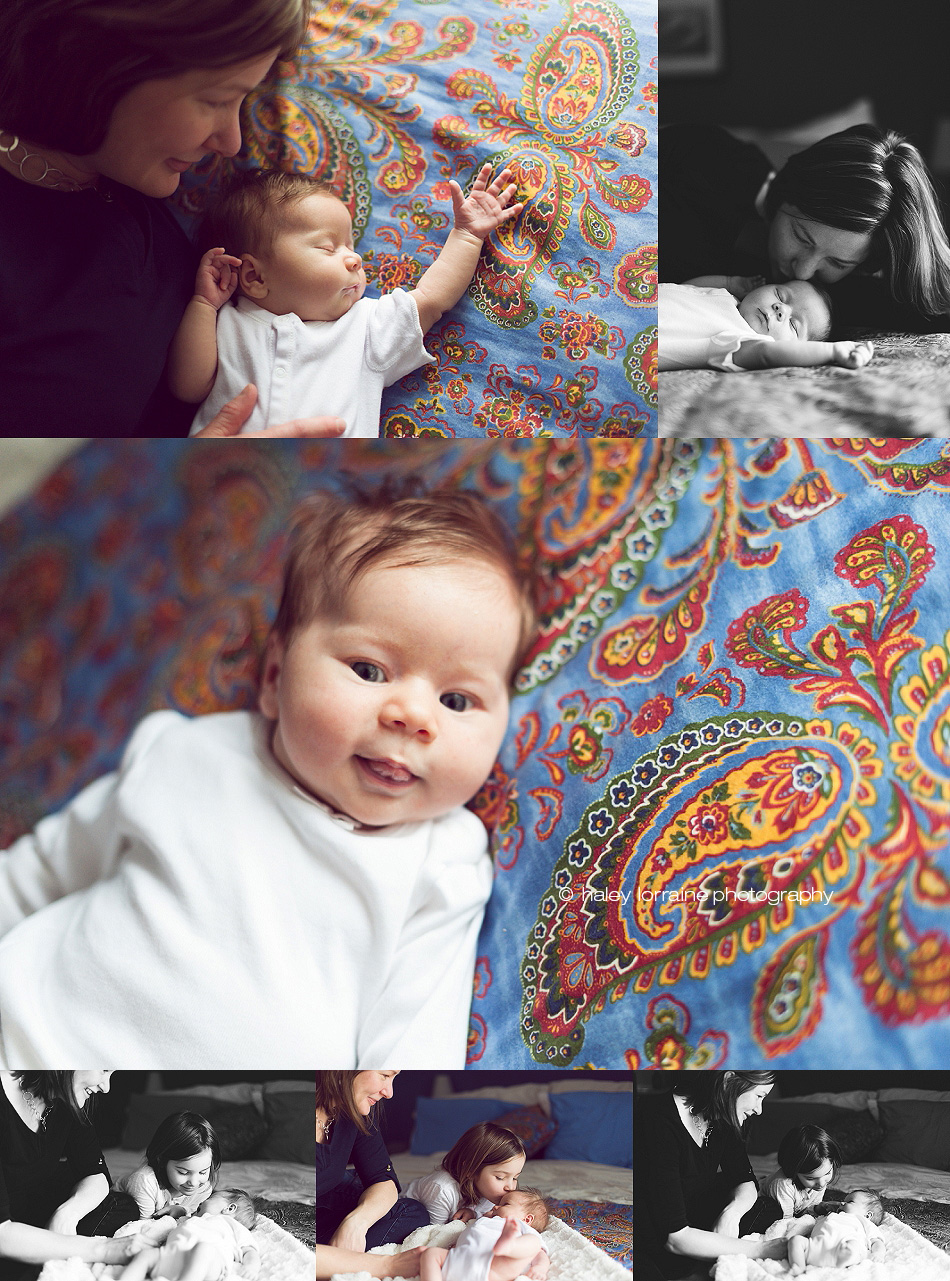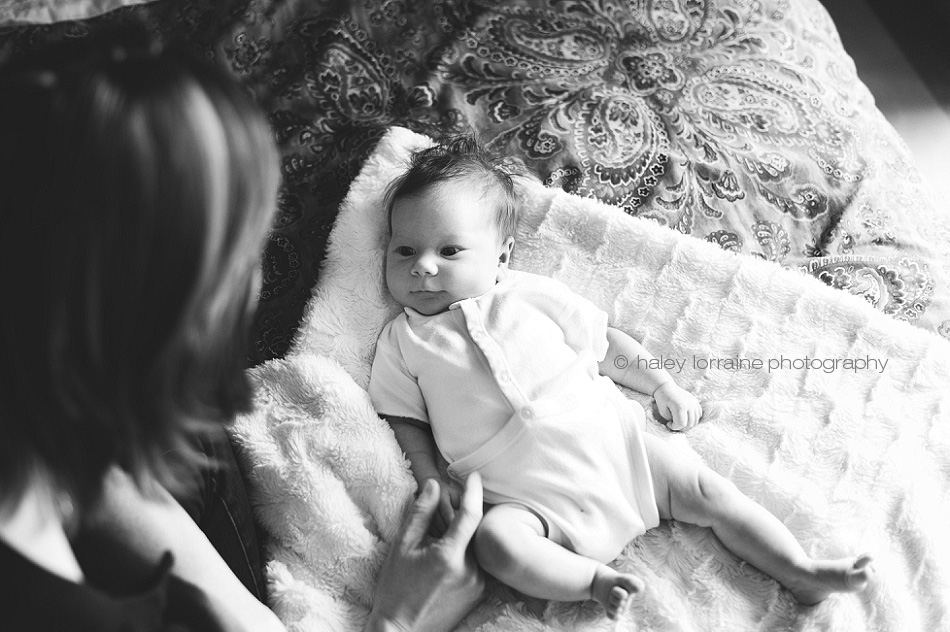 Haley Lorraine is a newborn and family photographer in the Vancouver, BC area and the Sea to Sky Corridor (Squamish, Whistler and Pemberton). Haley Lorraine is a Squamish newborn photographer specializing in lifestyle newborn photography. Contact Haley Lorraine for more information about booking your in home newborn lifestyle photography session. Now booking Spring + Summer 2014.