It was a very rainy Vancouver morning when I arrived at little Hugo's home for his newborn session. Inside it was so warm, peaceful and cozy. His Mama gave me a tour and together we selected the master bedroom as the place where we would capture most of the images. With beautiful north facing widows the bedroom had the most beautiful light.
We began with images of the new family of three. I love watching new parents love on their new baby. It is such a beautiful thing to witness. Sitting together and admiring their new son. Baby kisses, family snuggles and relaxing together we created genuine photos full of love. Of course we did capture some smiling at the camera shots for Grandma but the images filled with interaction and emotion are always client favourites!
I then focused on little Hugo in his soft organic cotton sleep sac. I love how small he looks both in his parents arms and on their bed. After a quick feed Hugo was swaddled in a muslin swaddling blanket. This time I focused on all the tiny details. His tiny little ears, his precious fingers, his full head of hair and his beautiful lips. These are the type of images that I want to capture for you during a Lifestyle Newborn Photography Session, so you can remember those details forever.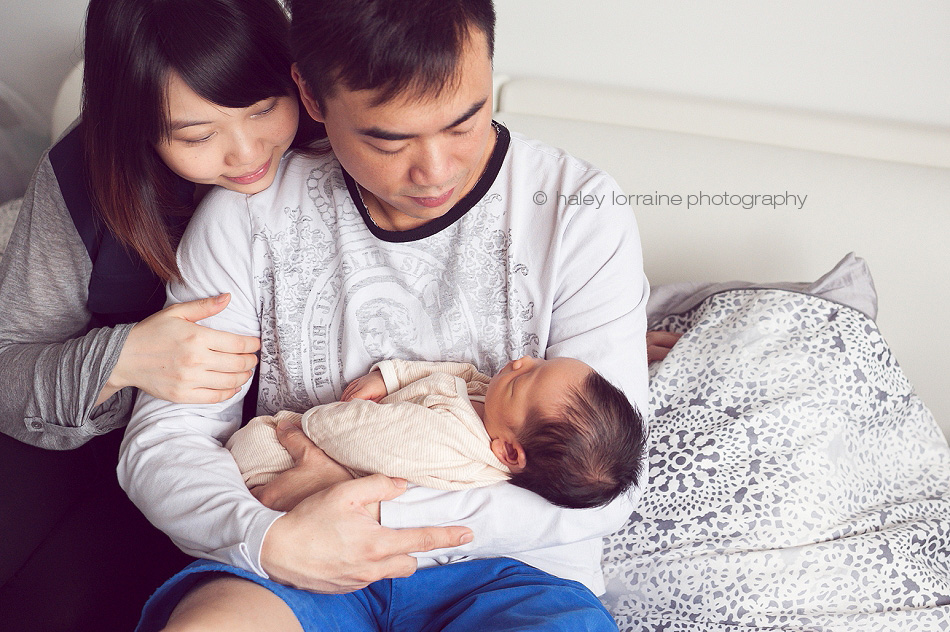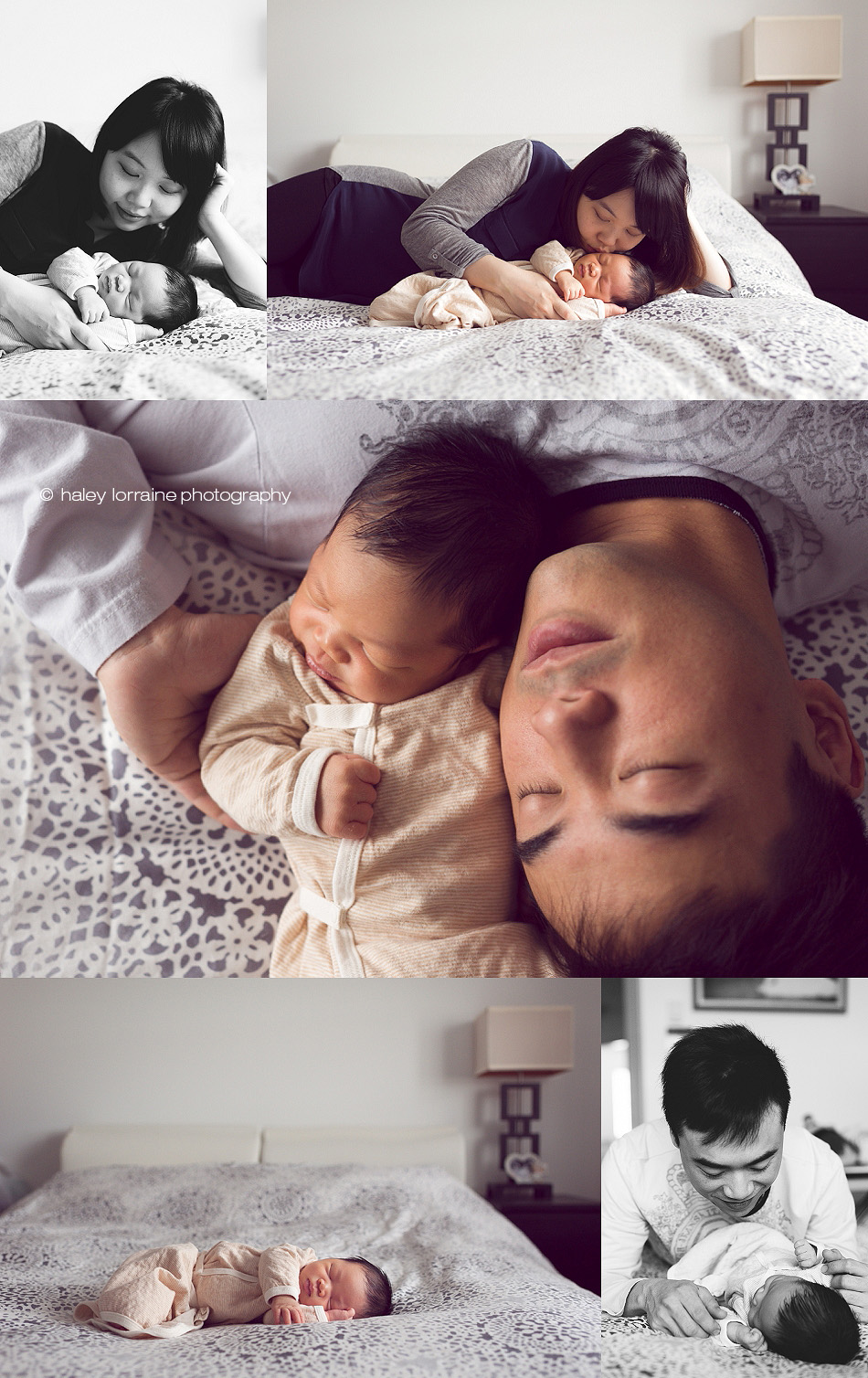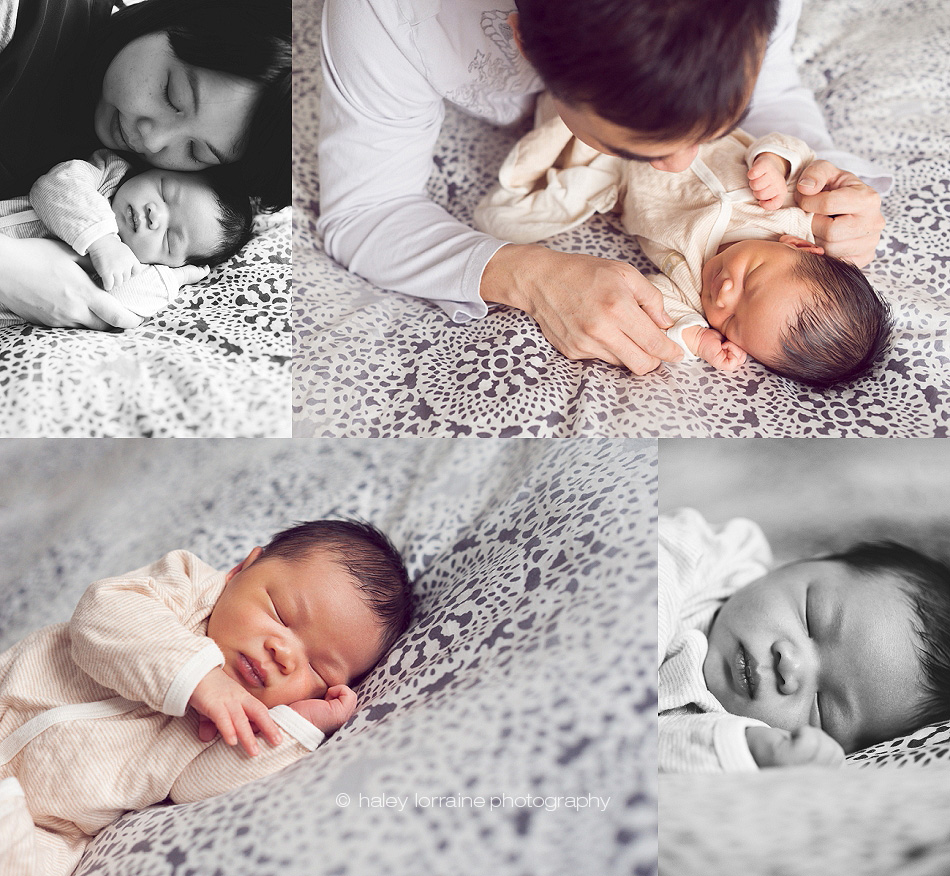 I was so glad Grandma + Grandpa dropped in for a few photos. He is the first grandchild on both sides which is something special to be documented. I have a feeling little Hugo is one extremely loved little guy!


Haley Lorraine is Vancouver's Lifestyle Maternity, Newborn + Family Photographer serving Vancouver, BC and the Sea to Sky Corridor (Squamish, Whistler and Pemberton). Contact Haley Lorraine for more information about booking your Signature Newborn Lifestyle Photography Session. Book your session BEFORE baby arrives to guarantee a spot on my calendar.
Click here to see another favourite image from this session.