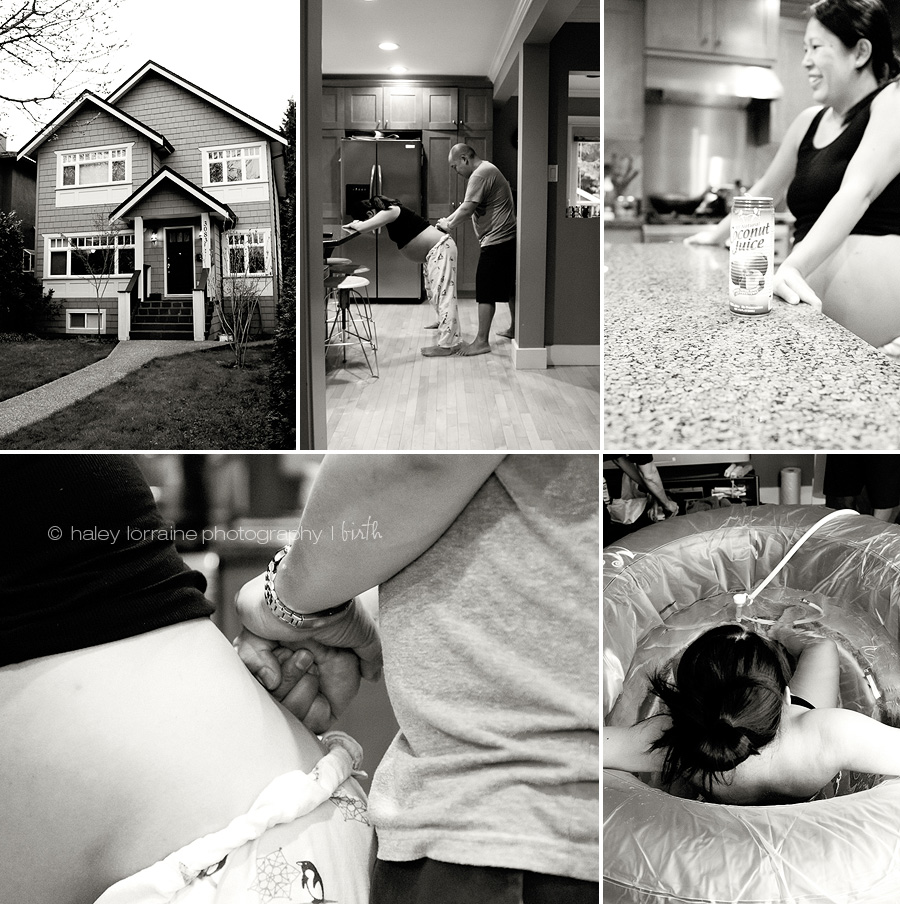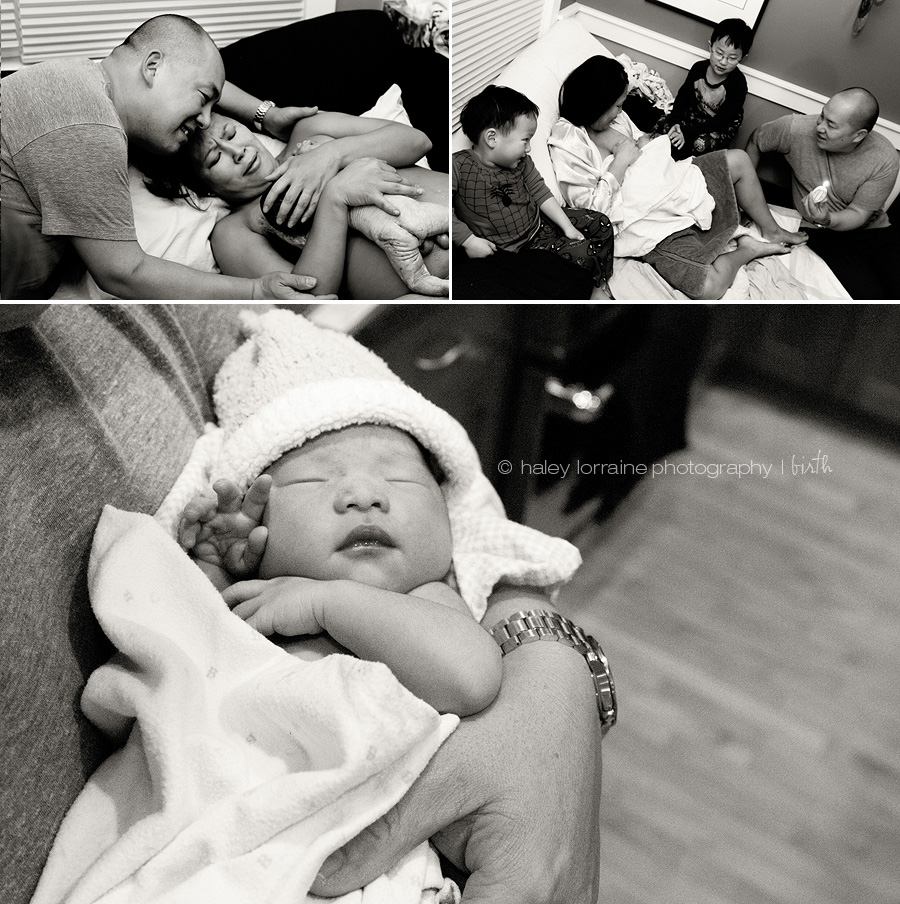 A few weeks ago I had the extreme honour of photographing the beautiful home birth of this family's third child.
Brenda's water broke early Monday morning and I received the call shortly after letting me know that Jackson would be coming sometime soon (about 3 weeks earlier than expected). I made childcare arrangements and back-up childcare arrangements and waited for a call that labour was progressing. But no call came.
The following morning I checked in and she wasn't having any contractions at this point. Later that afternoon her wonderful midwives from Westside Midwives came to check on her. Mama and baby were both doing fine and Brenda was having a few irregular contractions. They mixed up a concoction of castor oil and other yummy stuff and that did the trick. So, 36 hours after her water broke and about 30 minutes after taking the concoction, Brenda's contractions started getting more regular and intense. At 6:30pm that evening, two hours after taking the castor oil, I received the call to make my way over to their home.
The scene when I walked into the house took my breath away. The evening light was starting to fade, the birth pool was ready, and the midwives were setting up. The two older boys were reading books and getting ready for bed with their aunt. The peaceful energy of the house was both calming and exhilarating. Ryan was so supportive and present for Brenda throughout labour. Everyone was happy and excitedly awaiting the arrival of little Jackson…
Thank you to this beautiful family for inviting me into their home to witness such a personal and incredible event and then for allowing me to share it with you here.
[If you are pregnant in the Vancouver area and are interested in having your baby's birth day photographed, contact me for more details.]