Custom. Classic. Lovely. I am very excited to show you one of my favourite products. Presentation Boxes are made by Cypress and offer a beautiful way to store your prints. Each box is individually handcrafted and stores matted images from your session. They are exquisitely made and are fully customizable. Each box comes with a beautiful cast iron easel to display your images.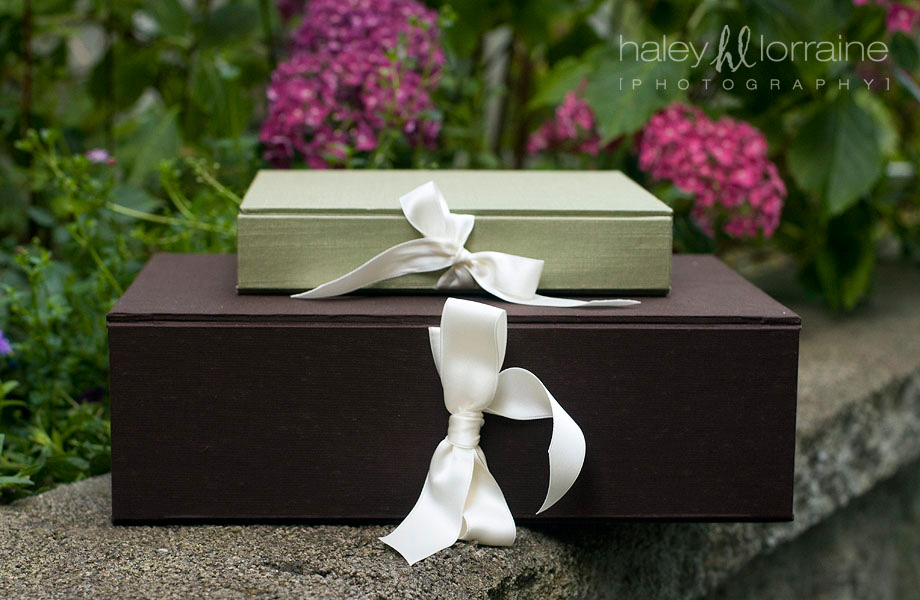 The 8×10 Signature Presentation Box holds 30 of your favourite matted 5×7 images from your session.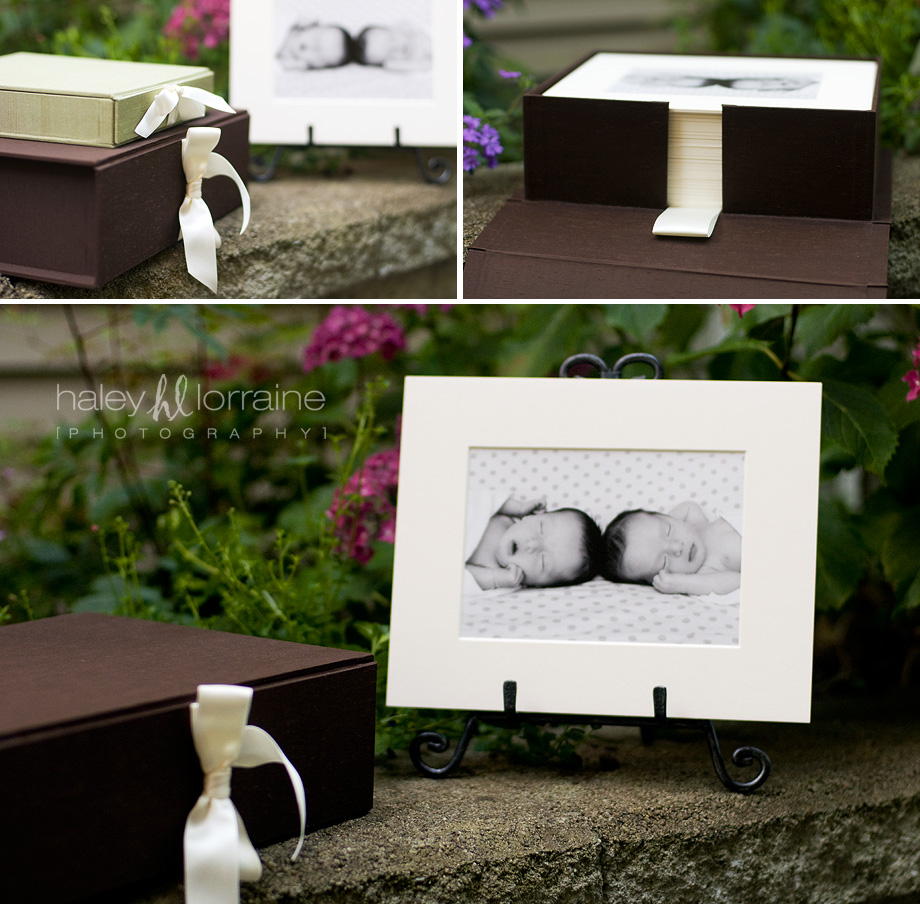 The 7×7 Signature Presentation Box holds 10 of your favourite matted 4×6 images from your session.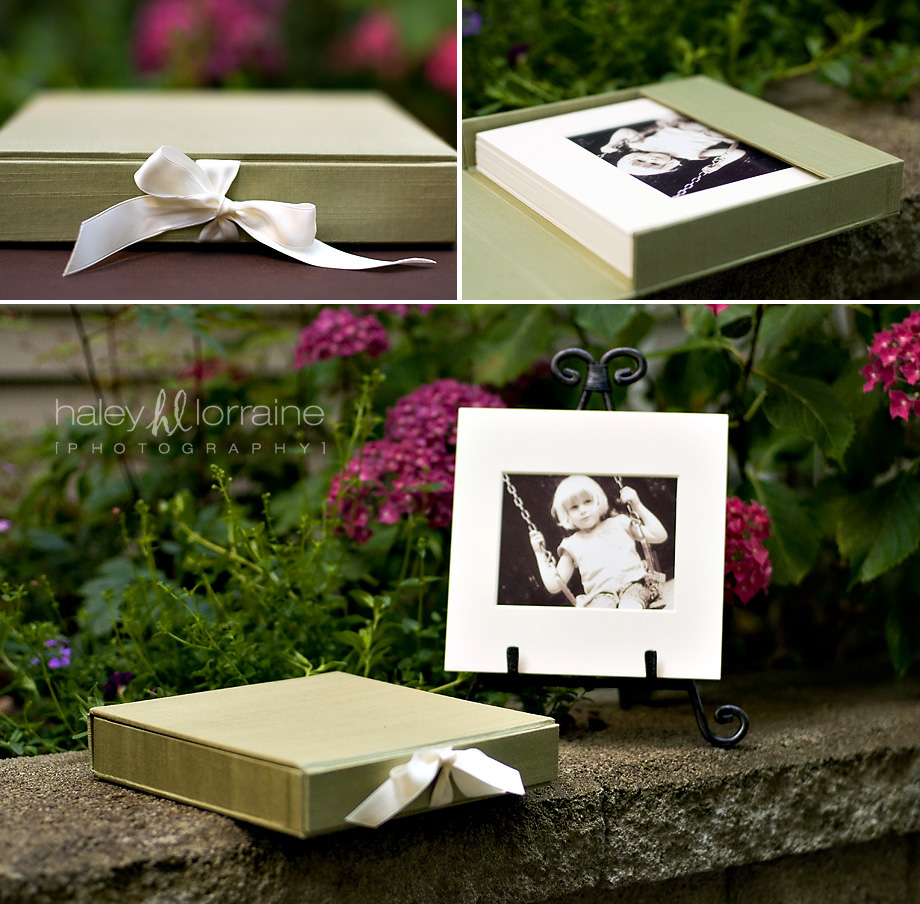 There are over 18 high quality Japanese bookbinding fabrics and many Swiss ribbon accents to choose from.