That was fun! A few moments with my little girl + a giant rainbow beach ball + a couple new locations to explore + a beautiful evening in which to do it. We had a lot of fun playing with the oversized beach ball. Short, simple and sweet…my favourite way to capture a few fun images of a child.
I'm so glad to have these images to remember this August evening spent with my 5 1/2 year old. I'm sure I will look back on these images a smile remembering her energy, creativity and cuteness. Remembering how we put a small hole in the ball within minutes of starting and had to keep blowing it up between shots. It took us so long to find the hole but we patched it when we returned home with a little duct tape. Then we ate ice cream and drank tea.
I can hardly belive my little girl is about to go into Grade 1 this Fall (fingers crossed!). Wasn't she just born yesterday!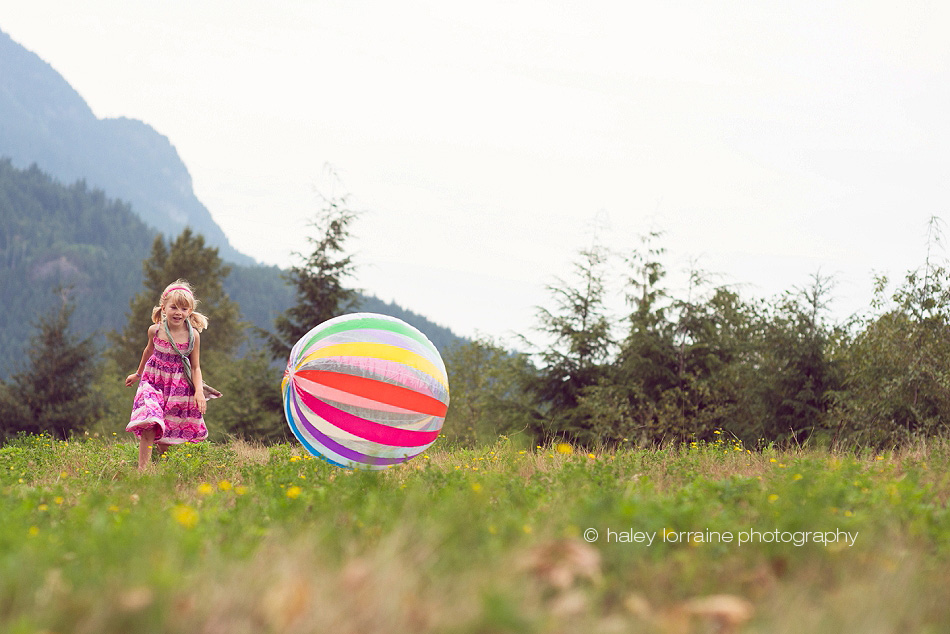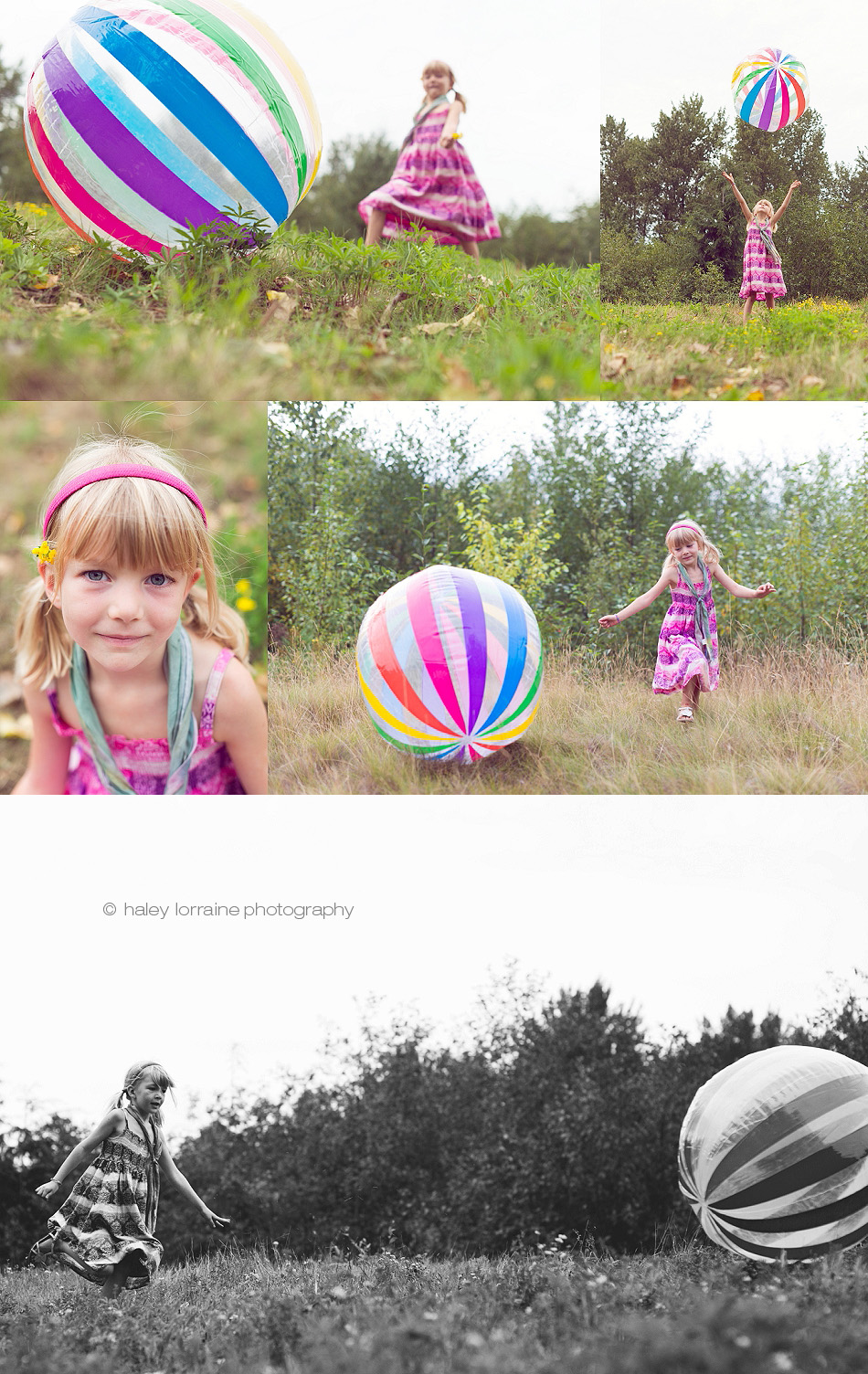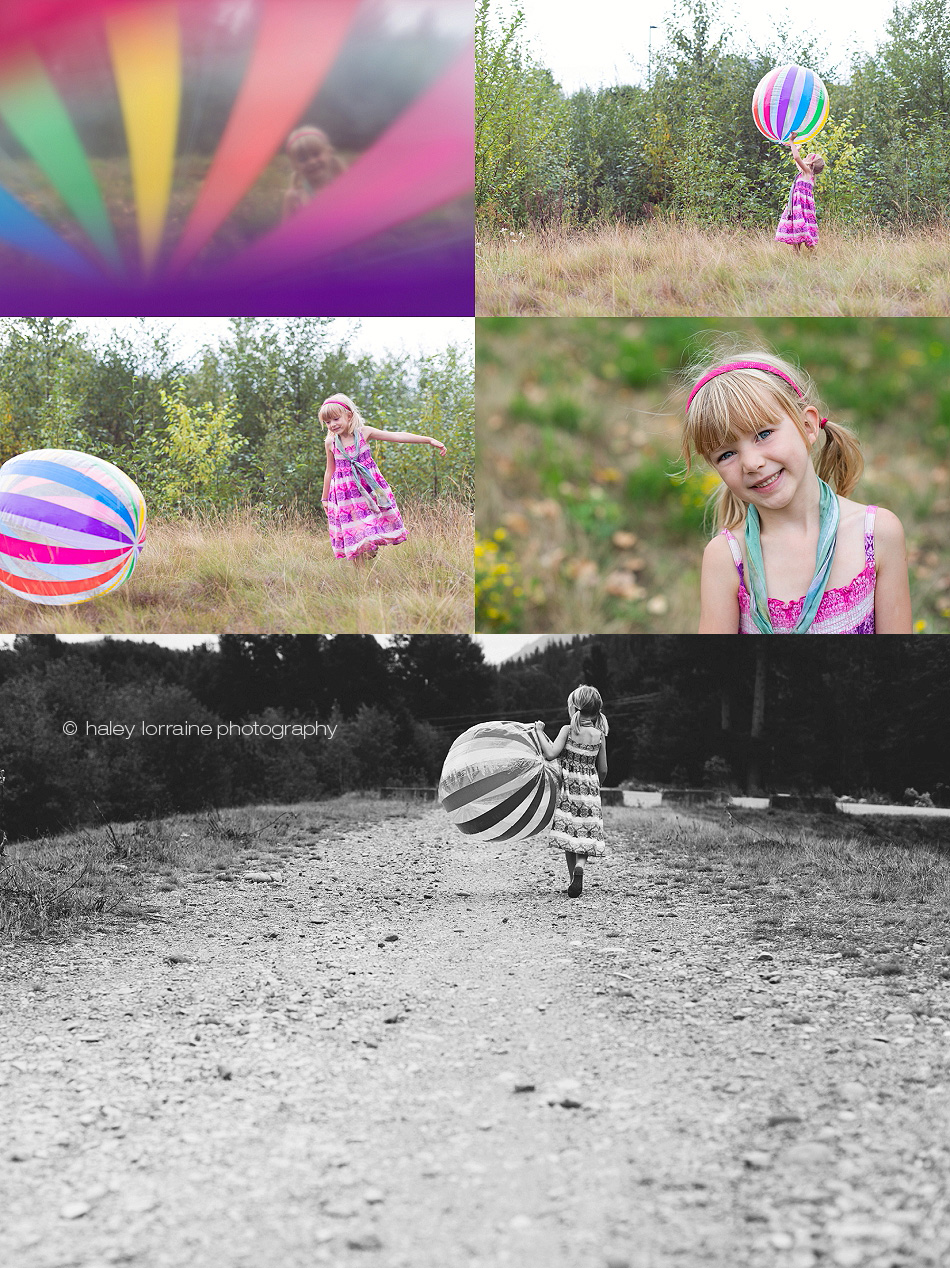 Haley Lorraine is a newborn and family photographer serving the Vancouver, BC area and the Sea to Sky Corridor (Squamish, Whistler + Pemberton). Contact Haley Lorraine for more information about booking your own maternity, newborn, baby or family session! Now booking Fall 2014. Session dates are extremely limited and going quickly…Book your session today!