Vancouver weather in the Spring can be a little…well unpredictable! Beautiful sunny days that have you sporting your flip flops and pulling our the sun screen followed by rain, rain and more rain. I am a Vancouverite born and raise so I do love the rain just not so much on session days!
Because I work solely with children and families and have for many years, I know that flexibility is key. A portrait session is not an every day occurrence and I want your images to be perfect. If we have an outdoor session planned and the weather looks uncooperative, I will contact you to coordinate a different date. We rescheduled this session once because it was really rainy and more importantly cold. Cold + Vancouver Baby Photography = not the best idea.
This relaxed family really wanted to go ahead with their rescheduled date even though the weather was call for a little rain. This time it was much warmer out and I'm so glad we went ahead with our shoot as planned. I love the images we captured of their little guy both inside and outside the family home. Mom is a Librarian so incorporating the book case full of books was a natural fit. The home had the most beautiful bay window with the most beautiful light. Grandma loves her garden and it provided such a beautiful backdrop for our shot right outside their home.
There little man was just perfect. Sitting strong, with those beautiful eyes, teething and yet still smiling. Cuteness!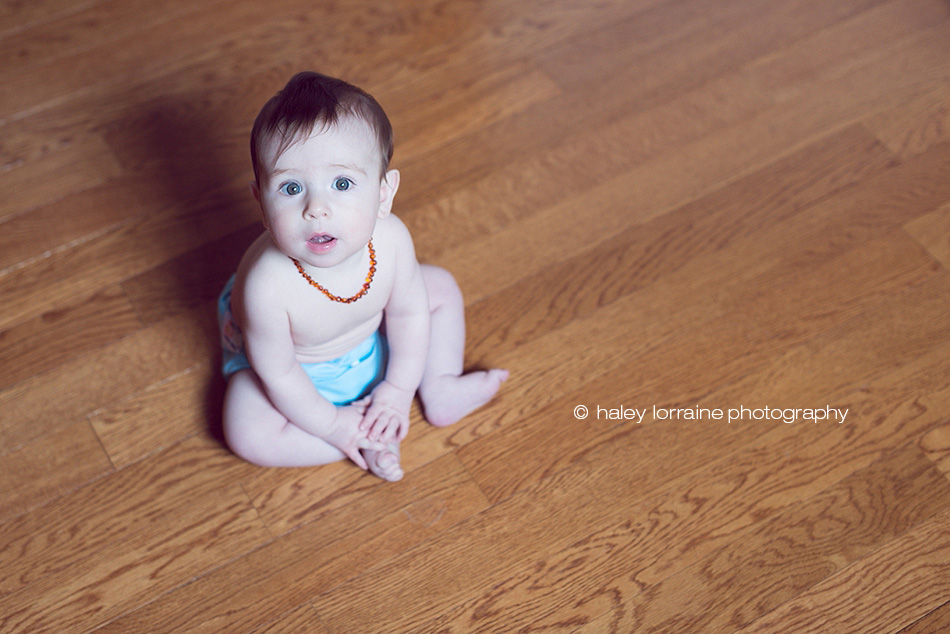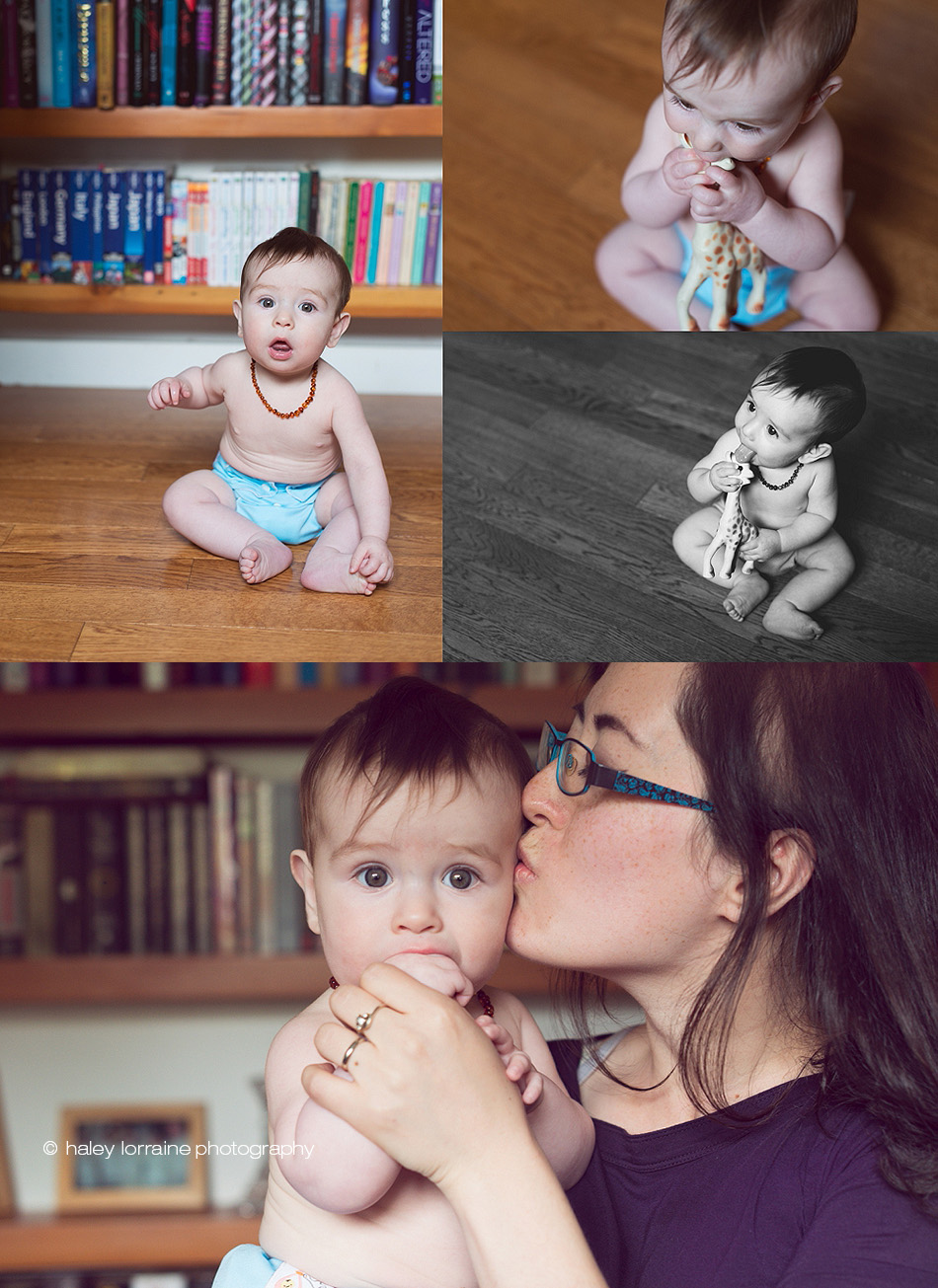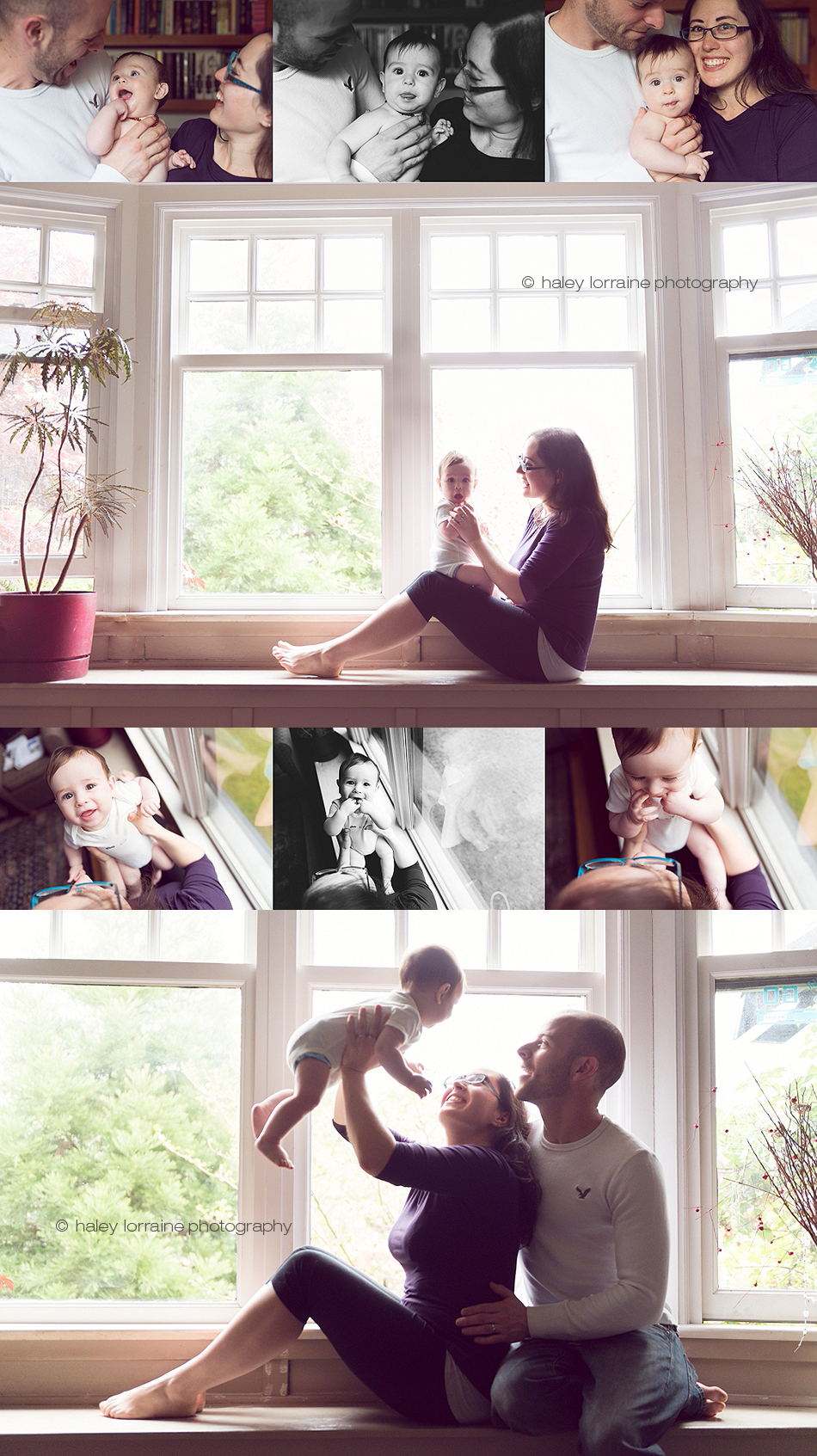 Haley Lorraine is newborn and family photographer serving the Vancouver, BC area and the Sea to Sky Corridor (Squamish, Whistler + Pemberton). Contact Haley Lorraine for more information about booking your own maternity, newborn, baby or family session! Now booking Summer 2014. Fall session dates will open up in the next few weeks.