The colder temperatures we are having today have me thinking back to warmer days in the early Summer. This outdoor Vancouver family photography session immediately came to mind. It was a beautiful Summer evening. The park was full of people playing, running and gathering to bbq dinner. We explored and were able to find some beautiful spots to celebrate this family. I think it is the reason I love this location. No matter how busy the park is or what time of day we arrive there are always great locations to be found.
I had the pleasure of first meeting this family a few months back when their little girl was only 3 months old. We held her first session in and around her home so the park was a perfect place for her follow-up session.
The car door opened and there she was. Almost celebrating her first birthday, sitting tall, standing strong and so very close to walking. It always amazes me how much little ones change and grow in that first year. It is such a pleasure to capture this time for my clients. They get to look back on the images we create and see this change. Watch their tiny little babies transform into walking (sometimes running) and smiling almost toddlers! Crazy really!
I love the sweet moment captured of Mom reading to her little girl. I love the image of Daddy holding her and helping her walk. I love the family images snuggled tight in the willow tree. I love the silhouette of everyone between the trees. Such a relaxed, playful and fun family session!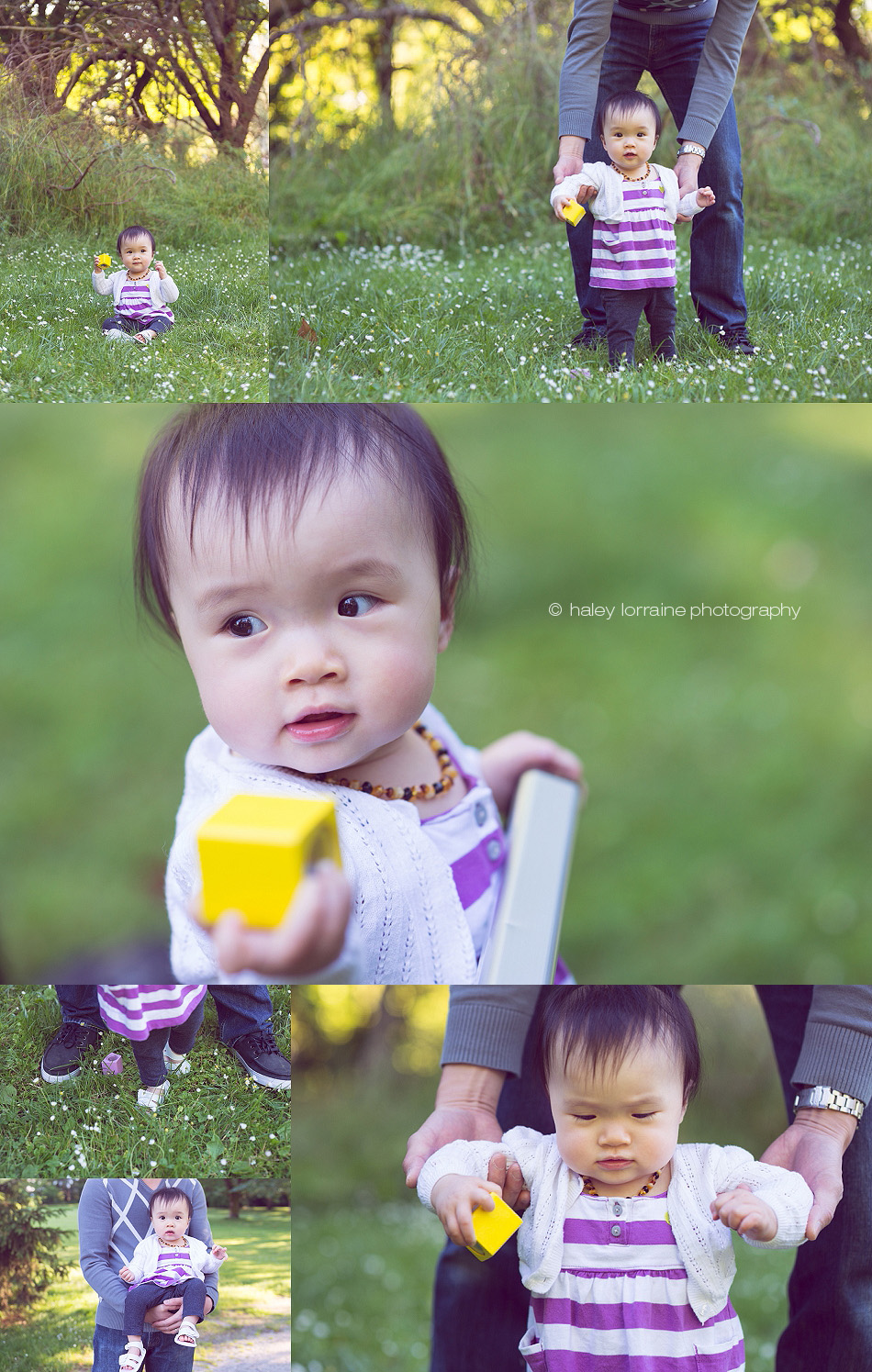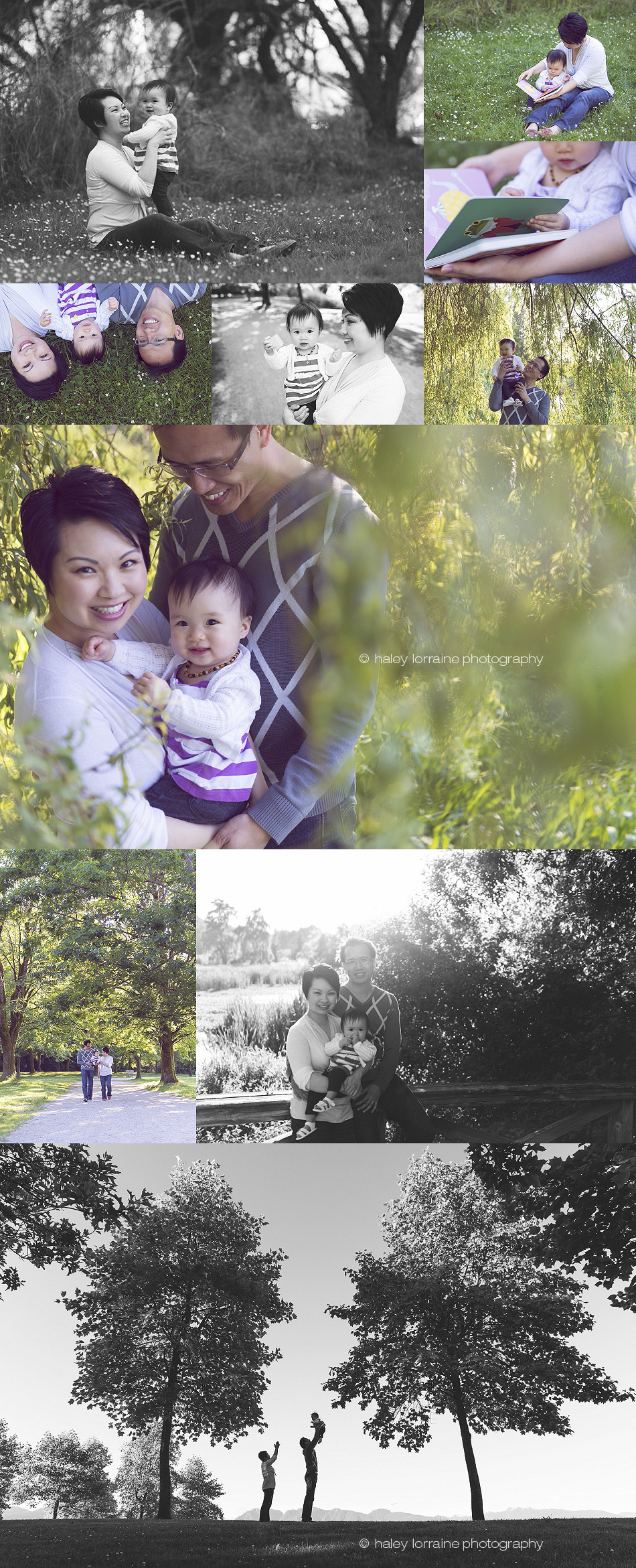 Haley Lorraine is a lifestyle maternity, newborn and family photographer in Vancouver, BC and the Sea to Sky Corridor (Squamish, Whistler and Pemberton). Contact Haley Lorraine for more information about booking your Signature Family Photography Session. Now booking Winter/Spring 2014.