World cup fever is starting to take hold. In my household this has translated into a new game to play on the trampoline called Bouncy Soccer. Sometimes there is one ball and sometimes there are many. The rules seem to be ever changing but the fun is had by many. My youngest is a huge fan. I think he could play this game all day long!
This is the fourth installment in my personal project for 2014. Five minutes with us (see previous post here, here and here).
The object of this exercise was to take my super energetic two year old outside and capture some of his spunk and enthusiasm for this new game. He's a silly little guy and I love that these images capture that playfulness and his vitality in typical two year old fashion. Just a few moments that I want to remember with my little man…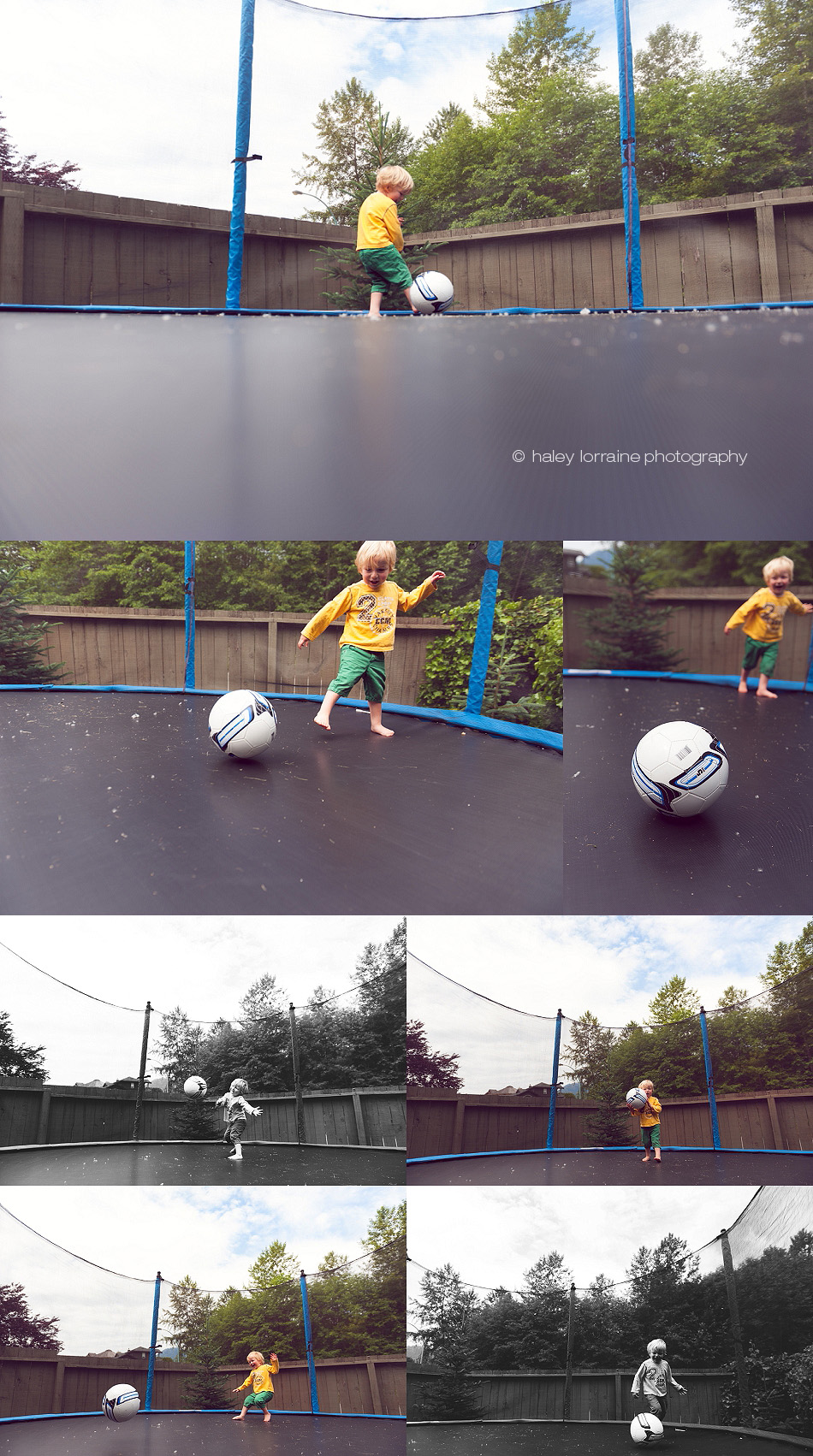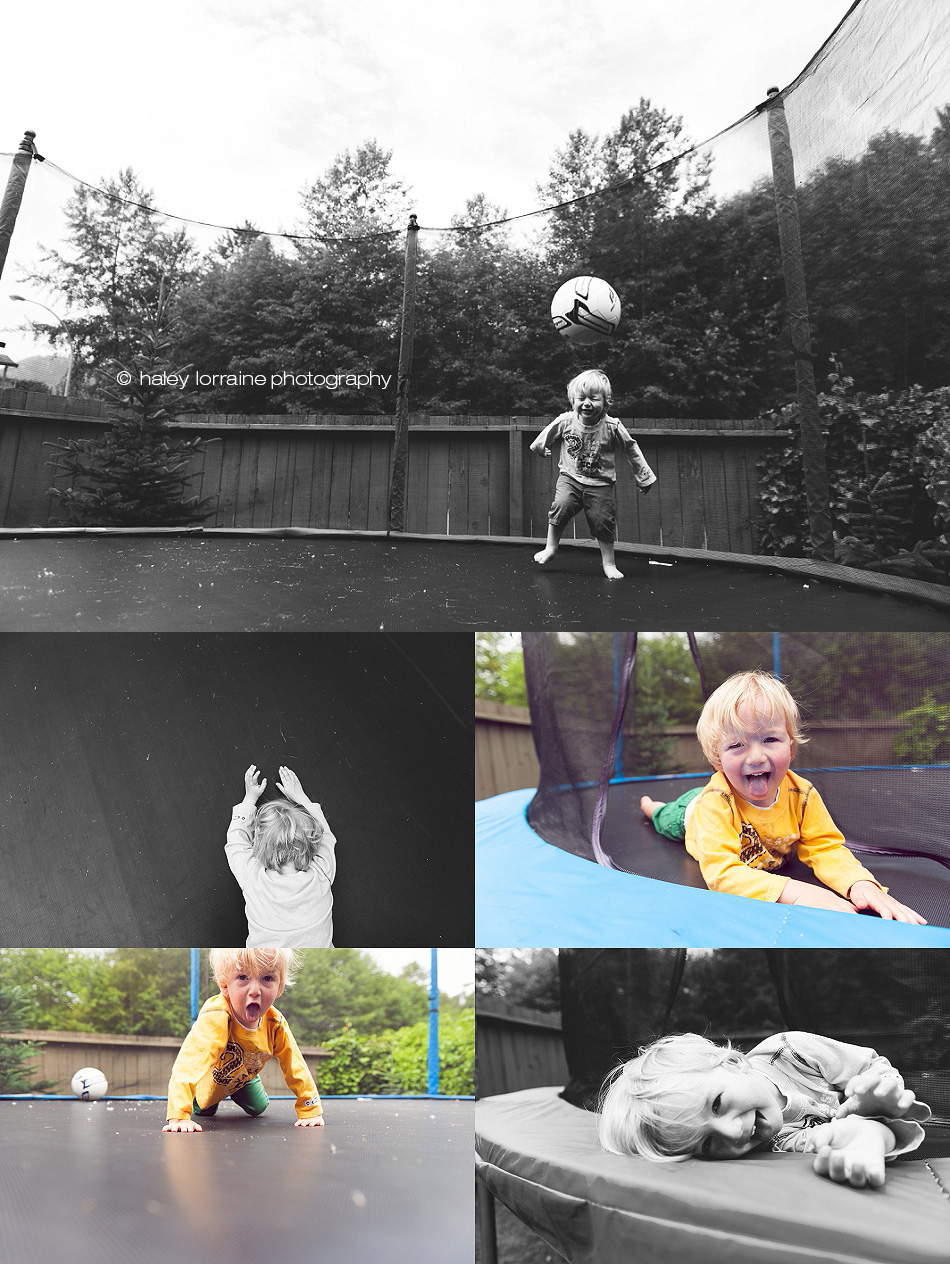 Haley Lorraine is a north shore child photographer serving the Vancouver, BC area and the Sea to Sky Corridor (Squamish, Whistler + Pemberton). Contact Haley Lorraine for more information about booking your own maternity, newborn, baby or family session! Now booking Summer 2014. Fall session dates will open up in July!