Light is one of the most important elements of photographs. It has the magical power to change the whole look and feel in an instant. I know I mention it all the time, but I love on-location newborn sessions in the comfort of your home. I love how each session is unique and full of elements that reflect each family. I also love the challenge of finding beautiful light in each home I have the pleasure of working in. Not to worry there is always good light.
This particular newborn session was held in a stunning loft in Gastown. A beautiful space with brick walls and so full of history. The challenge was that the space only had three windows. They were large windows and we used them to their full extent but none of the other rooms had windows. It's a good reminder that you do not need a lot of space in your home to hold your newborn session at home. Sometimes the smallest spaces in can have the prettiest light.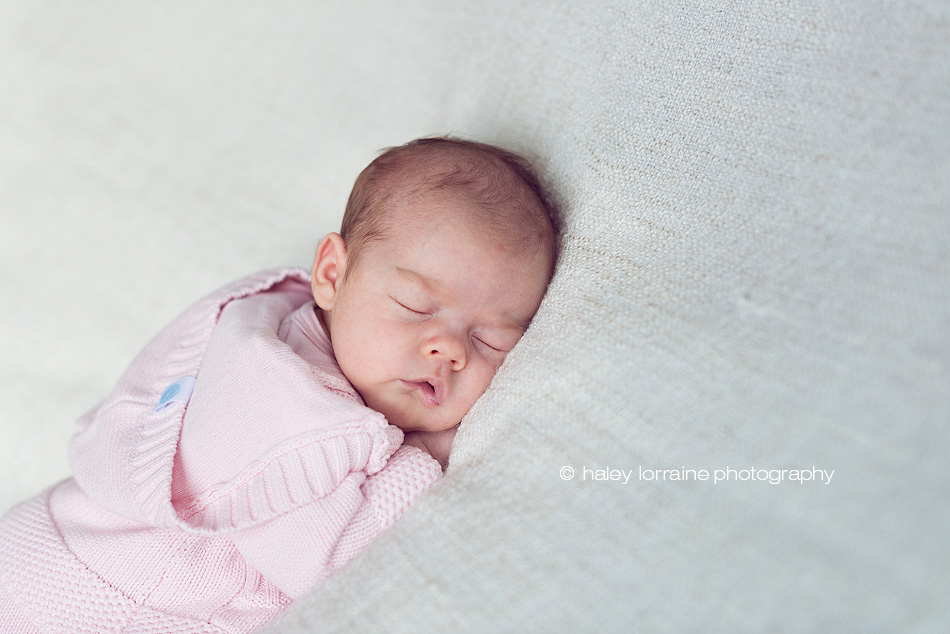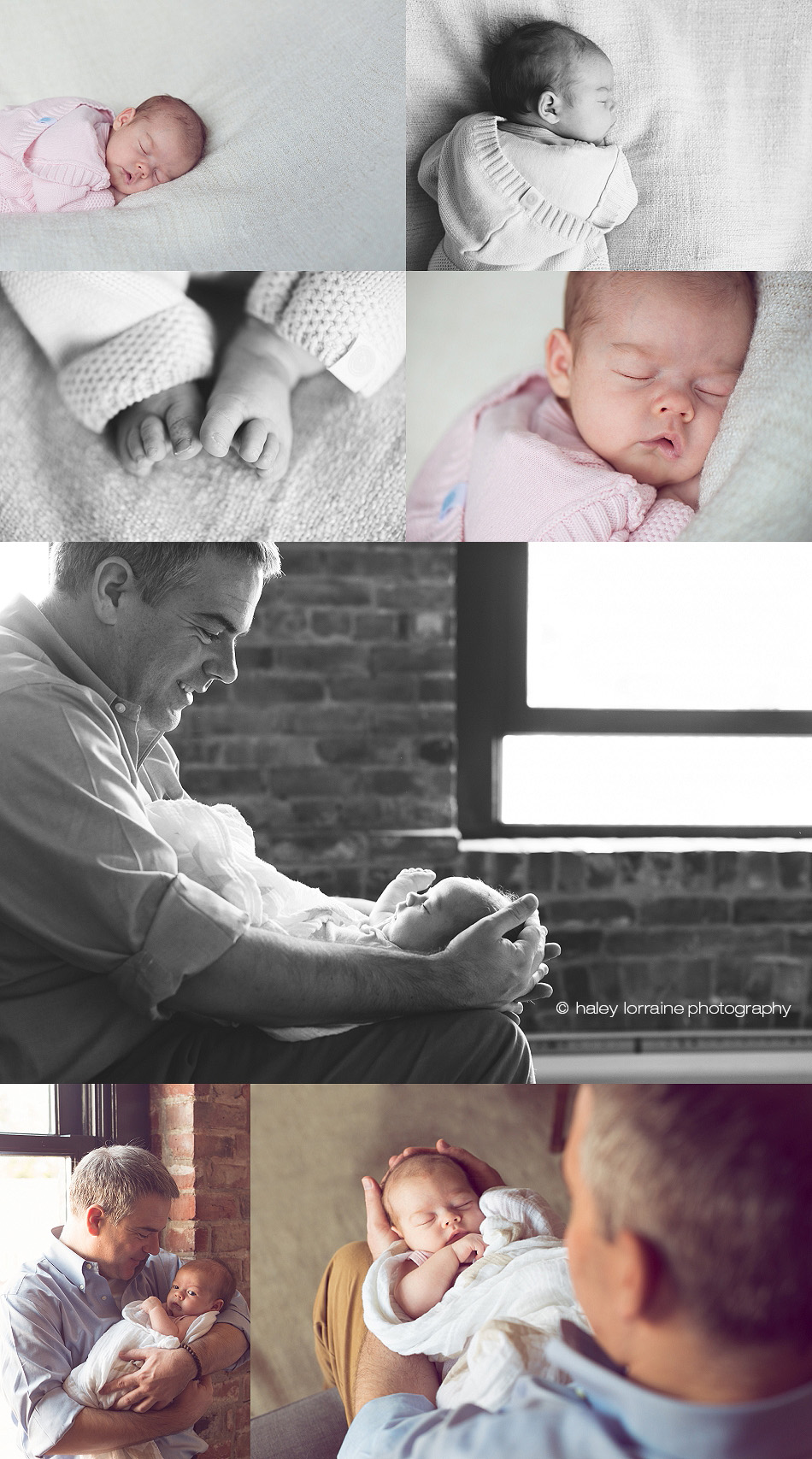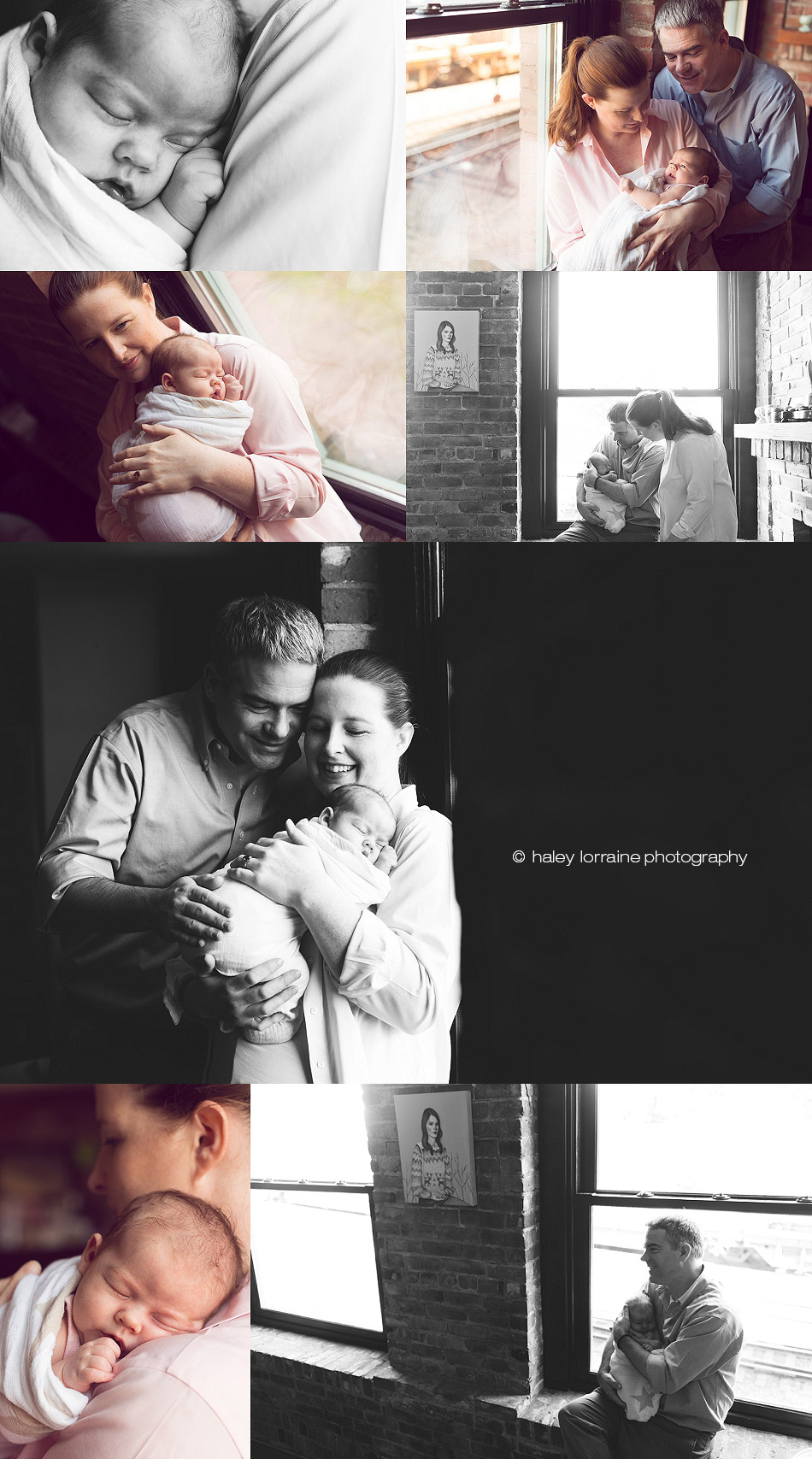 Haley Lorraine is a newborn and family photographer serving the Vancouver, BC area and the Sea to Sky Corridor (Squamish, Whistler + Pemberton). Contact Haley Lorraine for more information about booking your own maternity, newborn, baby or family session! Now booking Fall 2014. Session dates are going quickly don't miss out!