I first met this beautiful family before the birth of their first child. We celebrated their pregnancy with a maternity session and then met soon after for their newborn session. They are really laid back, fun and loving with each other. Such a great family and we always get the best photos. The images we created during their most recent family maternity session are some of my very favourite.
I love the images we were able to capture at home of this sweet little newborn at only nine days old. Newborn photos captured at home can be so relaxed, peaceful and personal. In those early days after you welcome a new baby your home is your world – where you spend your time together, where you are most comfortable. It allows me to focus on creating images that show the new connections and bonds your family shares. It also allows us to incorporate elements from the home. The antique cradle shown below was Dad's when he was little and the bright and fun button rug was found in big sister's playroom. I believe images that show your families connections and elements of your space are the images that will mean the most years from now.
The images we created together work to tell the story of this amazing and special time in this families life. I will be creating an heirloom keepsake album for them very similar to the one we created when their first born arrived. It is my hope that these books become treasured family keepsakes to pull out, cuddle up on the couch and remember. I imagine that someday these two will be sharing their albums with their own children remembering how little they were, how young Grandma and Grandpa looked and how much their own newborn baby resembles them.
For now let us step back into the present and celebrate the arrival of Quinn. Welcomed home with love.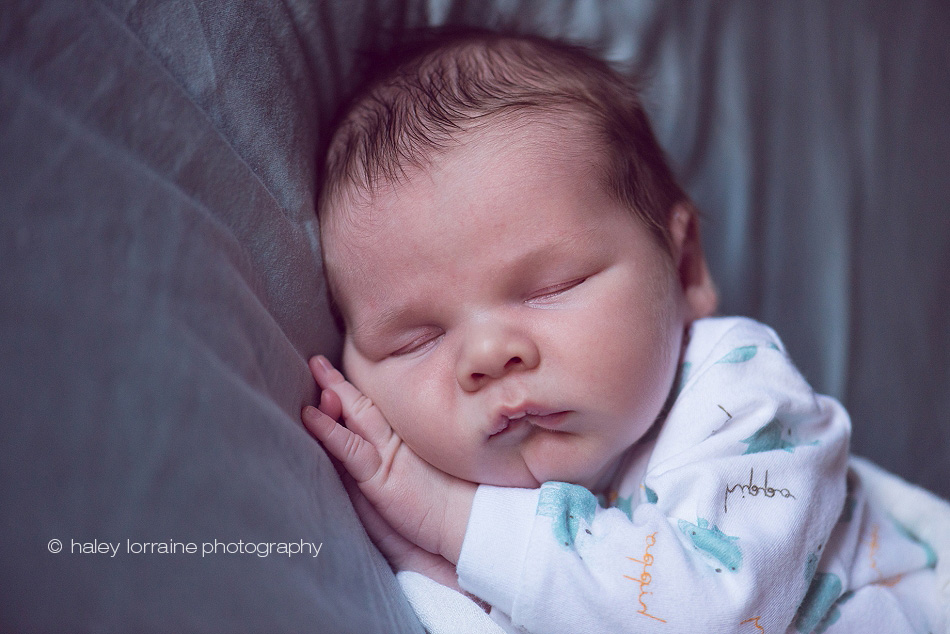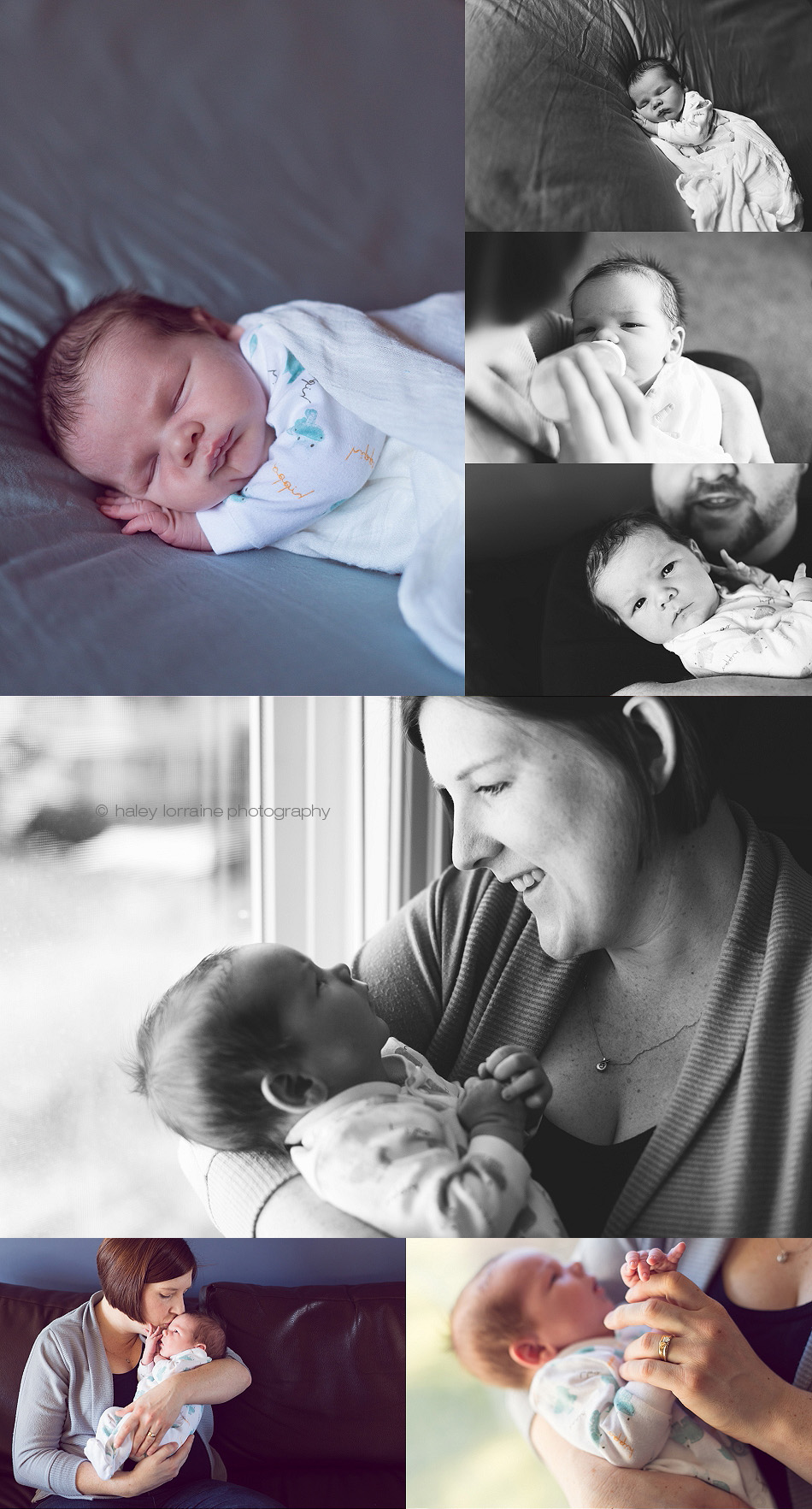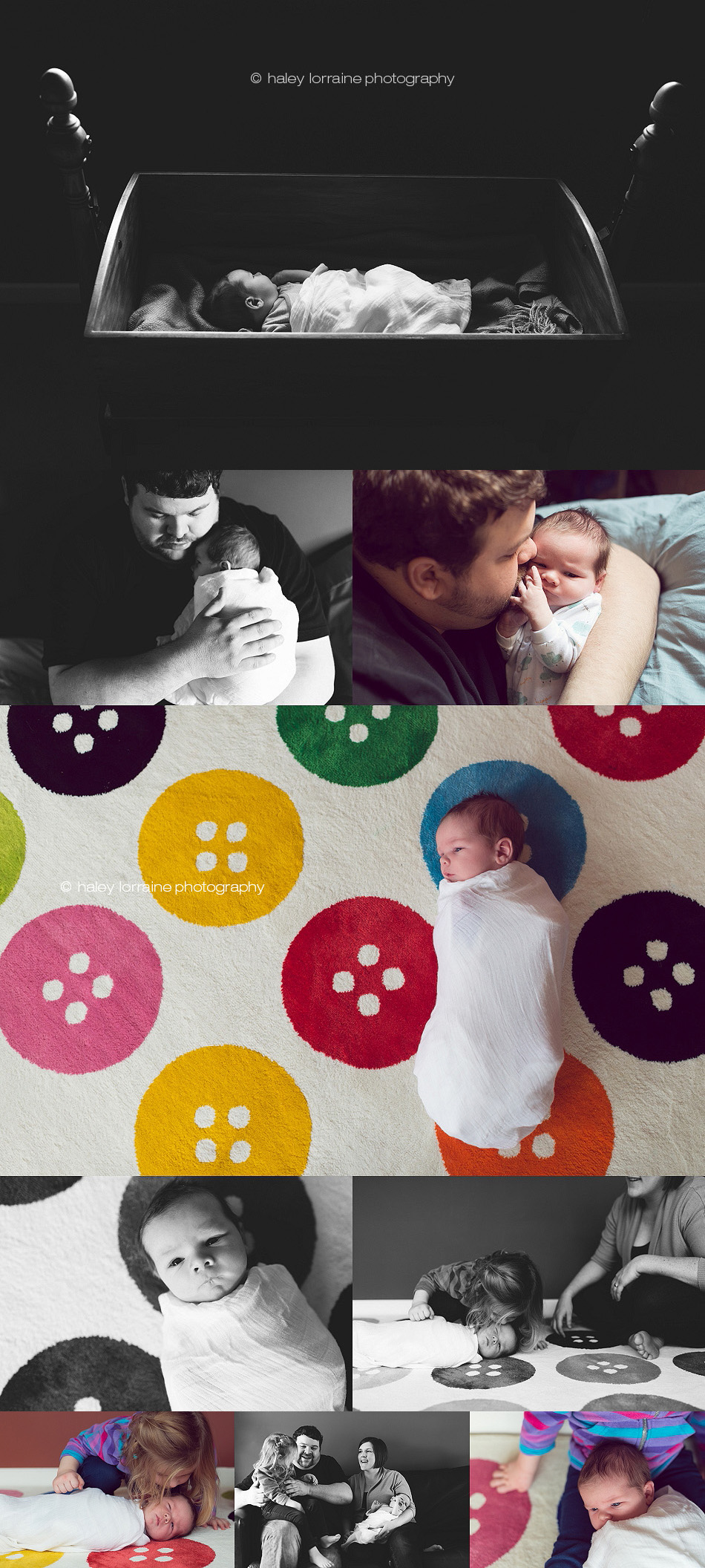 Haley Lorraine is a Lifestyle Maternity, Newborn + Family Photographer in the Vancouver, BC area and the Sea to Sky Corridor (Squamish, Whistler and Pemberton). She loves photographing newborns and families. Contact Haley Lorraine for more information about booking your Signature Newborn Photography Session. Book your session BEFORE baby arrives to guarantee a spot on my calendar. Now booking Spring/Summer 2014.