My all time favourite product combined with a fun family maternity session + relaxed newborn lifestyle session!
I will never get tired of telling people just how much albums mean to me. They are a timeless way to showcase all the beautiful images from your Vancouver baby photography session. I believe strongly in offering tangible, high-quality products to my clients to preserve their images for many years.
If there is something I wish for my children to have in a future where I may not be here, it would be albums full of their childhood memories. Albums they could perhaps share with their own children and grandchildren. Tangible printed pages that they can turn and relive like a good book. Images and moments that will remind them of how wonderful it is to be a child and show them just how loved they are.
Scroll down to see a few of my favourite spreads. Click the link below to view the entire album design.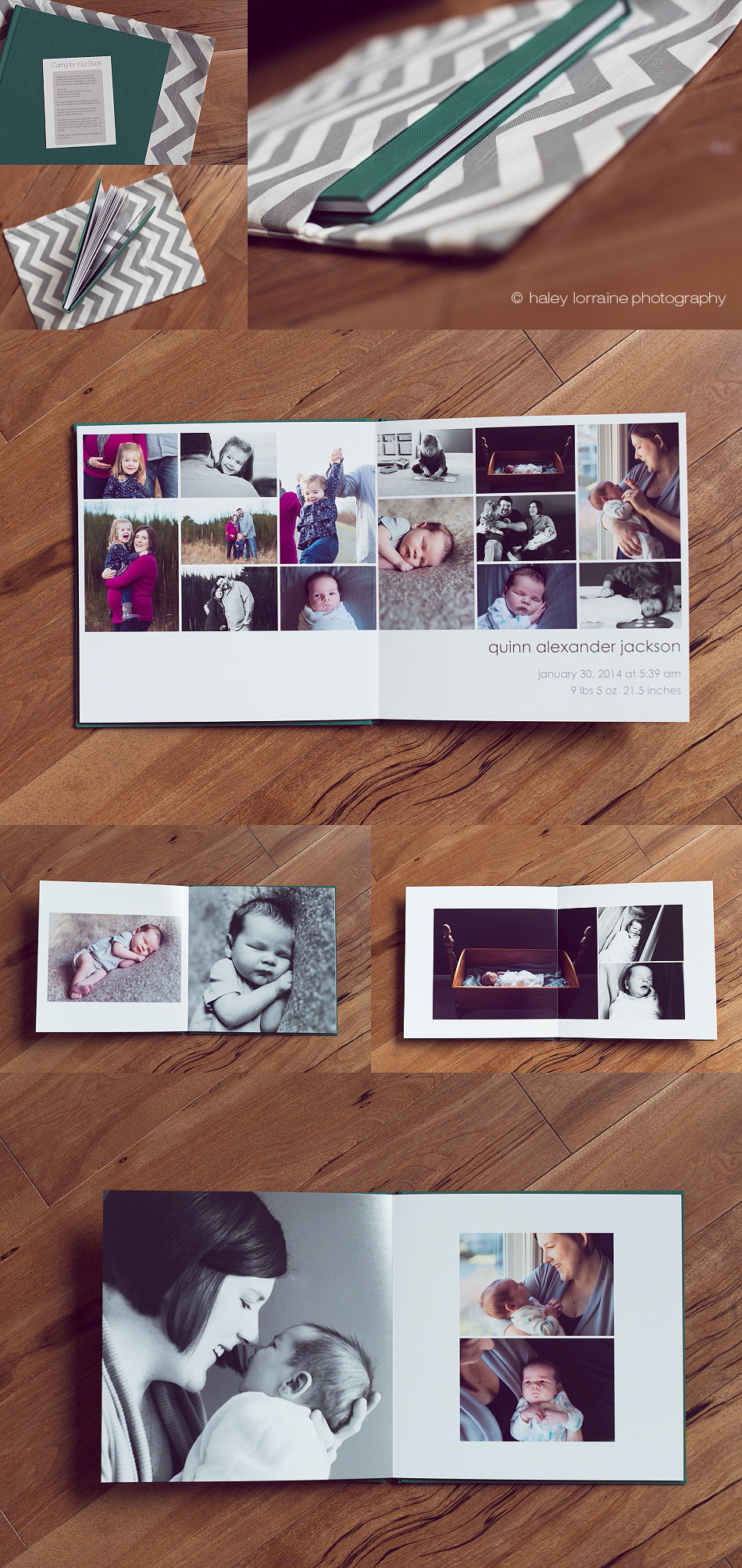 Your Keepsake Album will hold all of your must have images and tell the story of this time in your life. You will be able to easily share with family and relive this moment over and over again. Designed to last a lifetime, your children will someday share this treasure with their own children…a true family heirloom!
CLICK HERE TO VIEW THE ENTIRE ALBUM DESIGN.
Let's all make a promise to each other that we will make it a priority to print our images. There really is no excuse as to why you only have your images on your phone or computer!
Haley Lorraine is a Lifestyle Maternity, Newborn + Family Photographer in the Vancouver, BC area and the Sea to Sky Corridor (Squamish, Whistler + Pemberton). Contact Haley Lorraine for more information about booking your custom photography session and designing a beautiful heirloom quality album full of the people you love the most! Vancouver Baby Photography sessions now booking Spring/Summer 2014.