This little wall at the top of my stairs makes me smile from ear to ear. I call it my wall of happiness. My own family captured and displayed in a simple, modern and smile-worthy way. Are your walls this happy?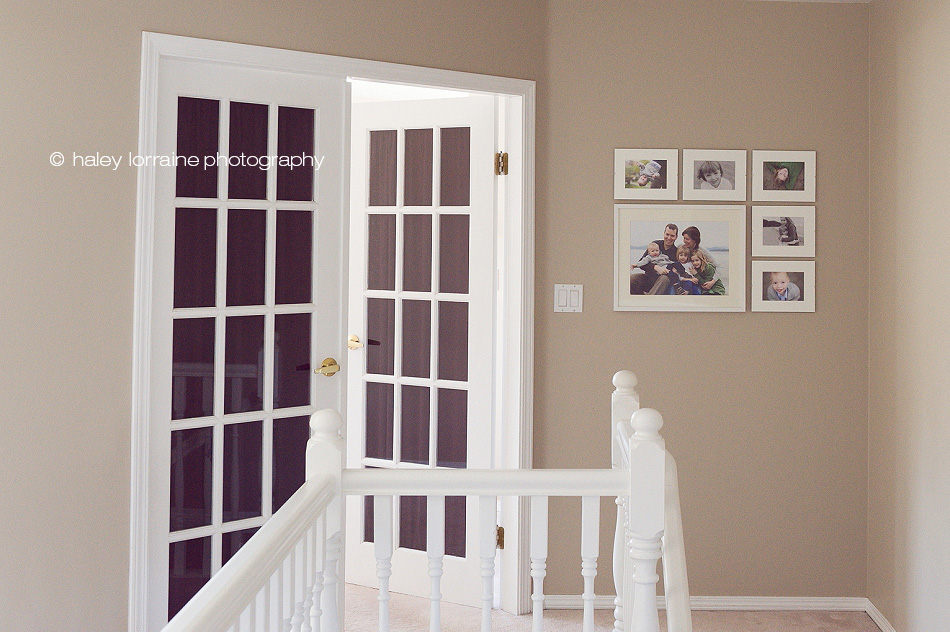 This is the second in a series of posts I will share throughout the year around the theme Print Your Art. You can click to read more about my favourite photographic keepsake. In this digital age it is too easy to forget to print our images. I am guilty of this and I am sure some of you are too. We let them sit on our hard drives collecting imaginary dust. But the thing is…images look so much better in print!
Being a newborn and family photographer in Vancouver and the Sea to Sky Corridor (Squamish, Whistler and Pemberton) brings a lot of joy to my life and a lot of joy to the lives of the families I have the pleasure of working with. Awesome families hire me to capture their lives and to create amazing keepsakes or wall displays for their homes. Now don't get me wrong, I do sell digital files from my photography sessions. In fact, digital files are one of my most popular products. Even so I like to ensure my clients leave their custom photography session with some printed items.
I strongly encourage you to print your images. When hiring a professional photographer choose one who can create a wall of goodness like this for you and smile every morning as you walk past it. Not only will it make you smile but it will make your children feel special, loved and important. They will love to pause to see the images, name all the people and notice how much they have grown and changed. It really is an investment you will treasure forever!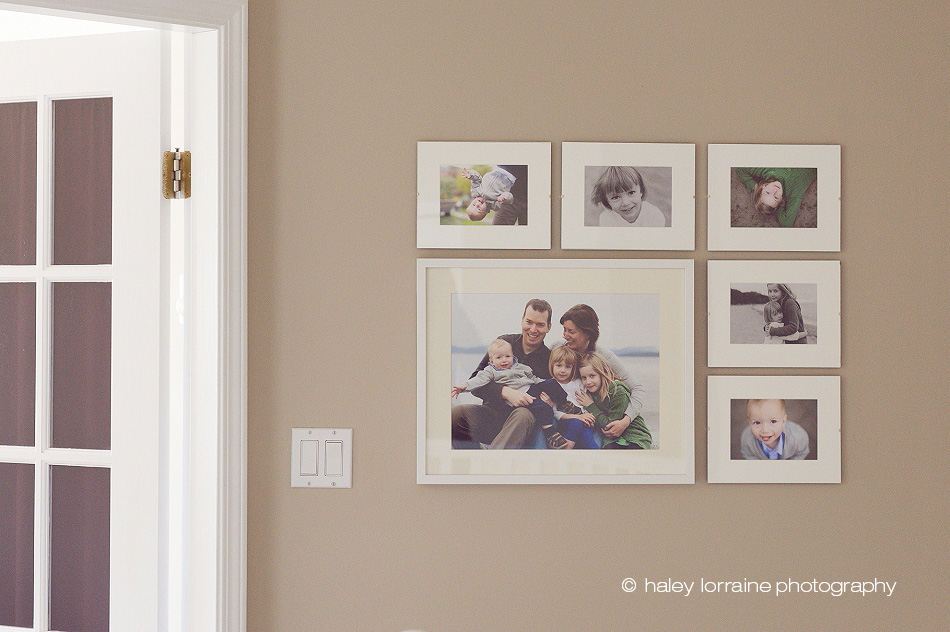 Haley Lorraine is newborn and family photographer in the Vancouver, BC area and the Sea to Sky Corridor (Squamish, Whistler and Pemberton). Contact Haley Lorraine for more information about booking your custom photography session. Now booking Spring/Summer 2014.